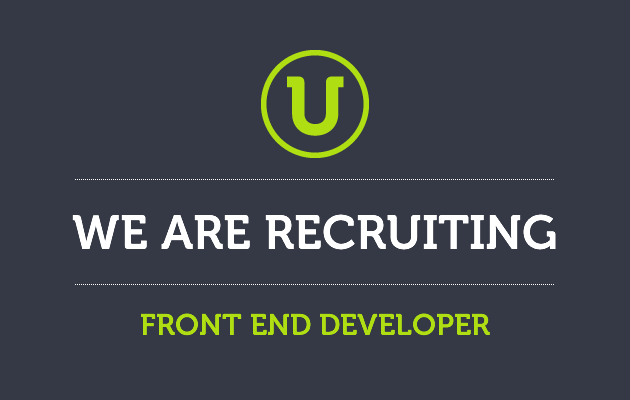 We are looking for a motivated and passionate front end developer to join our team. You will have previous agency experience and will be responsible for the build work which the agency produces.
The role
Working within a team of account managers, designers and developers, you will be responsible for producing websites that work perfectly on a variety of devices and browsers. You will be producing websites for clients in a variety of sectors, and at times you will be expected to directly work with our clients to take briefs, define deliverables and deliver work.
Skills
We would like you to have the following:
Responsive HTML / CSS
JavaScript & jQuery
Thorough knowledge of WordPress
Any knowledge of any of the following would be a bonus, but are not essential:
An understanding of PHP & MySQL
Ajax
HTML5 & CSS3
Benefits
For the right candidate, we are offering:
Salary & bonus scheme – In addition to a competitive salary of between £23k and £28k, all staff are eligible for a monthly bonus if sales targets are met.
Relaxed environment – We pride ourselves on maintaining a friendly, relaxed atmosphere in the studio (apart from deciding who is in charge of the music…). We have also introduced semi-flexible start and finish times which have been a big hit with our staff.
Location – We are located at Hoults Yard, a modern and vibrant office and studio complex just outside of Newcastle's city centre. The yard benefits from free parking, great transport links and on-site catering.
Team building & social – We regularly arrange free events for staff such as nights out to the cinema, eating out and even a spot of go-karting from time to time.
Personal development – As well as the opportunity to learn from your colleagues, we encourage the attendance of conferences and courses to aid personal development.
If you're interested, please submit your details via the form on our careers page.
Back to Blog