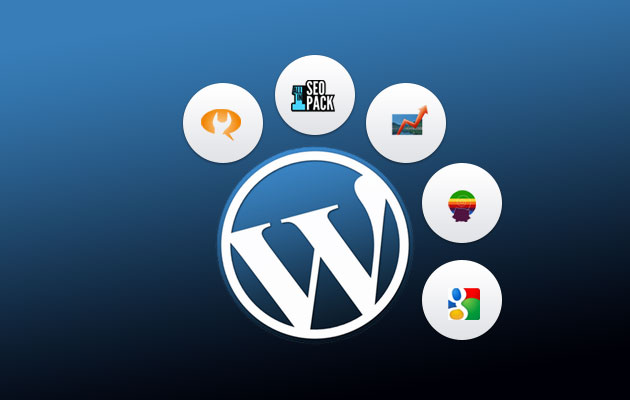 WordPress is an extremely popular hosting platform software which users can use to create personalised websites or blogs. Whether for commercial or personal use, you want your blog or site to rank as highly in search engines as possible. Fortunately, there are now several useful plugins to help make your site more SEO friendly without you having to put in hours of work. These plugins save you time and energy. and are especially useful if you're new to the complicated world of SEO. We've put together our top 5 for 2015:
1) Yoast – WordPress SEO Plugin
The WordPress SEO Plugin from Yoast has had over 14 million downloads – proof that it's doing something right. Here are some of the popular plugin's useful SEO features:
Built in content analysis function to help you write better content
Automatic generation of XML sitemaps
Permalink clean-up
Optimisation of meta titles, image titles, post titles
RSS enhancements
And much more. It's also available in 26 languages, and there are a selection of premium add-on modules available for areas such as video SEO and local SEO.
2) All in One SEO Pack
The All in One SEO Pack has been downloaded over 20 million times and has received excellent reviews. Perfect for beginners, it's pretty much got everything you need to help you optimise your site for any search engine. Some key features include:
Advanced Canonical URLs
Fine tune Page Navigational Links
Automatically optimizes your titles for Google and other search engines
Generates META tags automatically
XML Sitemap support – submit your sitemap to Google and Bing and improve your SEO
3) Google XML Sitemaps
Google XML Sitemaps is an extremely useful plugin which generates a special XML sitemap which will help search engines to better index your website or blog. It creates a sitemap which will be easily crawled by search engines and help your site rank better. Saving you lots of time trying to create your own sitemap, this plugin is an absolute essential for SEO beginners. With over 16 million downloads, this plugin can help improve your site's appearance in all the top search engines.
4) SEO by Squirrly
An up-and-coming WordPress plugin, SEO by Squirrly has so far had over 800,000 downloads and is even recommended by content marketing expert Brian Dean and Kiss-Metrics co-founder Neil Patel. Some key features include:
Helps you write content that is human friendly as well as robot friendly
Receive a weekly SEO audit on aspects such as Blogging, Traffic, SEO, Social Signals, Links, Authority
Finds you great keywords and topics that your customers are actively searching for
Advice on how to improve in areas that the plugin helps you track
Some customers have reported +285% increase in the number of readers, showing that this WordPress plugin is set to be huge in 2015.
5) SEO Friendly Images
SEO Friendly Images is a WordPress plugin which is specifically designed to help you optimise the images on your site, making them more easily found on search engines. The plugin automatically updates all images with proper ALT and TITLE attributes, helping drive more traffic to your site. With almost 1.5 million downloads so far, it's easy to see why sites and blogs containing lots of images are turning to SEO Friendly Images to help.
If you need any help creating or maintaining a WordPress blog or website, why not get in touch today to see how we can help.
Back to Blog