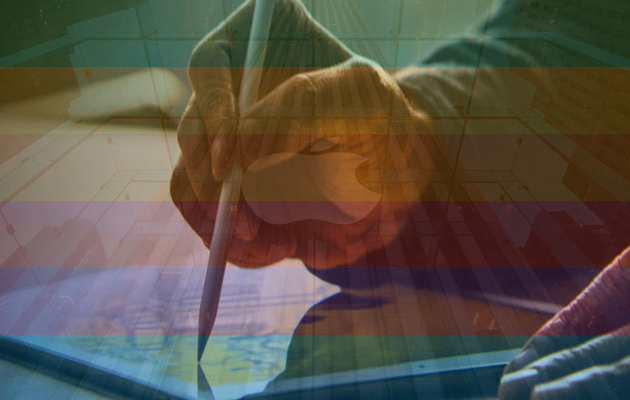 If you're reading our blog you'll likely already know that yesterday Apple launched an array of new tech, including a super-sized 12.9 inch iPad Pro, an updated iPhone, and the Apple Pencil. You may also know that around 8 years ago Steve Jobs famously said "If you see a stylus, or a task manager, they blew it."
Obviously this morning that quote is EVERYWHERE in the media and, as usual, twitter has some pretty strong opinions, both on the new products and the contradiction of Jobs' opinion. So what exactly is the deal with the new Apple styl… I mean, Pencil?
Well, to begin with it works exclusively with the new iPad Pro. Apple have re-engineered the touch display for both pencil and finger so that you can use both simultaneously, which does mean you won't be able to grab a Pencil for your old iPad. It's also only charged by being plugged into the Pro but will apparently charge quickly, gaining 30 minutes of power from a mere 15 seconds of charging.
The Pencil will enable more precise drawing and high-end CAD applications, and boasts control down to a single pixel. Detecting this accuracy and precision, along with how much force you apply and the angle of tilt, means it's able to create a more varied and, at times, delicate effect than our comparatively useless and clumsy fingers ever could. As beautiful though the video is I'm not sure how useful that will be in day-to-day life, but if it lives up to the demo it could prove to be functional and popular in certain industries. Perhaps in working their branding magic, claiming it and putting their own spin on it, maybe Apple will finally make the stylus cool.
So how much will it set you back? Jobs had stated that one of the reasons he didn't like a stylus was because "you lose them" but, with a price tag of £99, you might be more inclined to keep track of your Apple Pencil.
Possibly the most talked-about aspect of this announcement is the fact that it seems to show further movement away from 'Steve's Apple'. Will this be the start of a new direction from one of the biggest companies and brands of the 21st Century? At the key notes conference Apple didn't mention the contrary, and perhaps controversial, nature of the fact that they're making a new product that effectively goes back on something that the man behind their magic said in the not-too-distant past. We're left wondering if this an indication that Steve Job's opinion is now so 2007 that, in our fast moving world, it's become largely irrelevant in the last few years.
Back to Blog