Testimonials can reinforce customer trust, and according to an Intelliseek survey customers are becoming increasingly reliant on the 'recommendations of other consumers'. Lets take a look at some of the different approaches to testimonials.
Speech marks
As well as drawing attention to quotes and testimonials quickly, quotation marks can give the designer an additional element on which to design upon.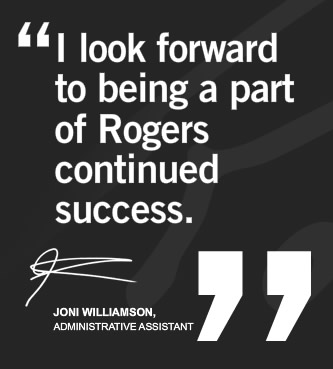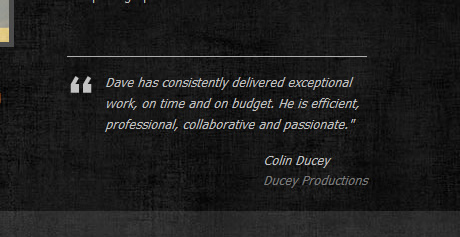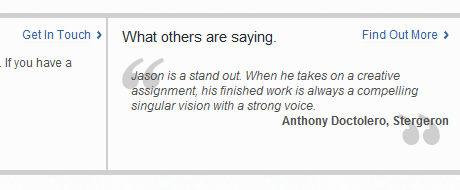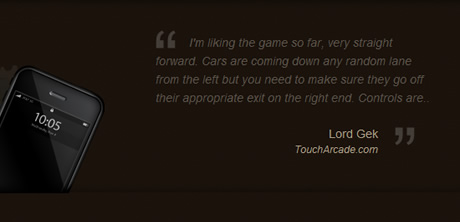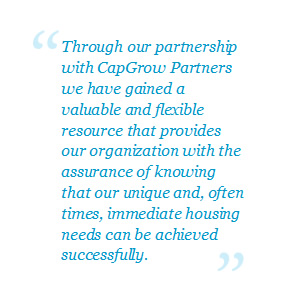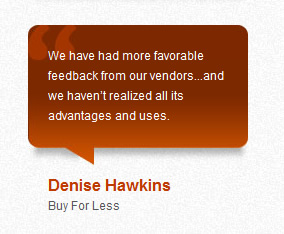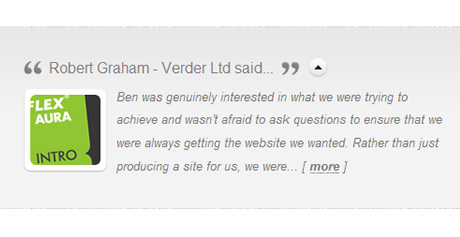 Logos
Using logos within a testimonial can give the user an instant view of clients the company has worked with or received reviews from. 37Signals use this to good effect (below) with the Time and BusinessWeek logos featured on their homepage.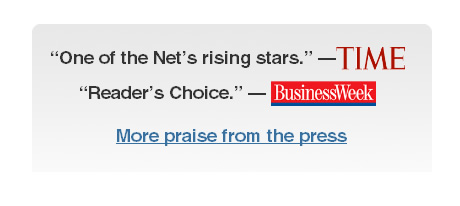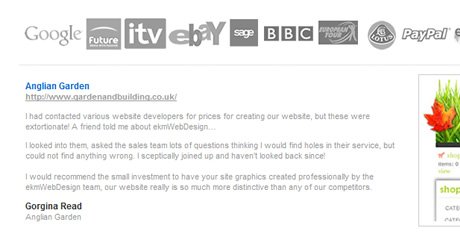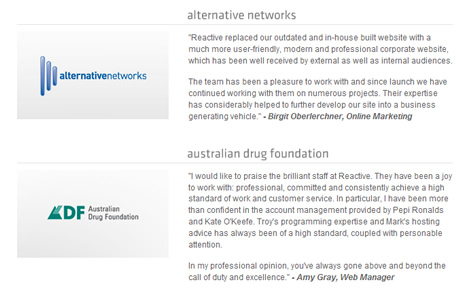 Video
Although not a massively new trend, video testimonials are becoming more and more prevalent in all types of website and according to Speak Out Media are a "very powerful tool to showcase customer confidence in your company to a prospective buyer".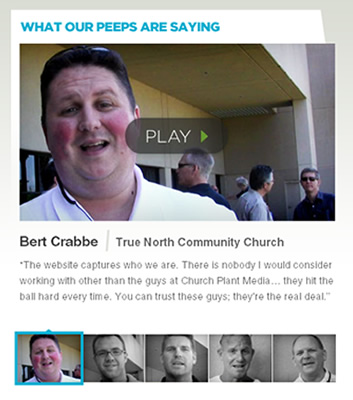 Other Uses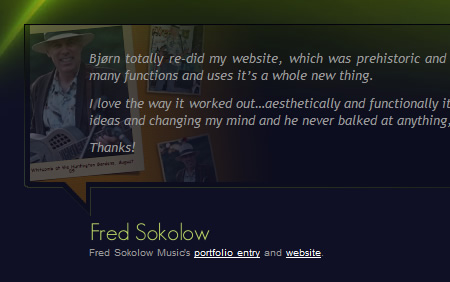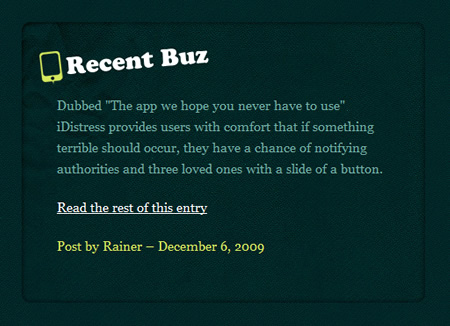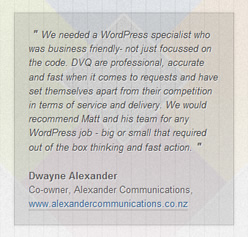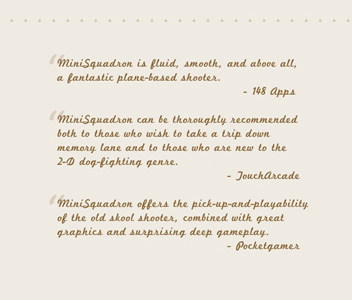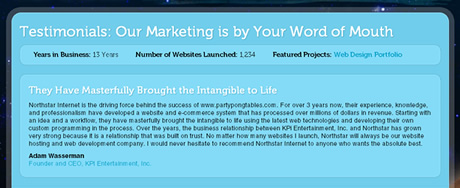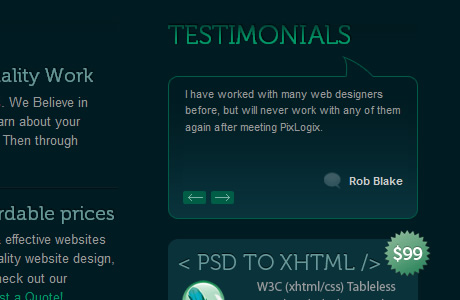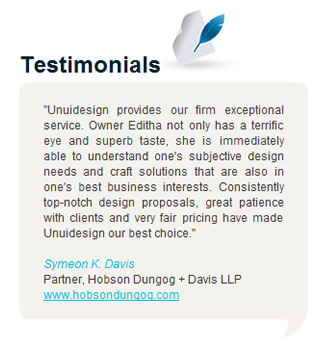 More Resources
How to Get (and Leverage) Glowing Testimonials
The importance of client testimonials
Back to Blog