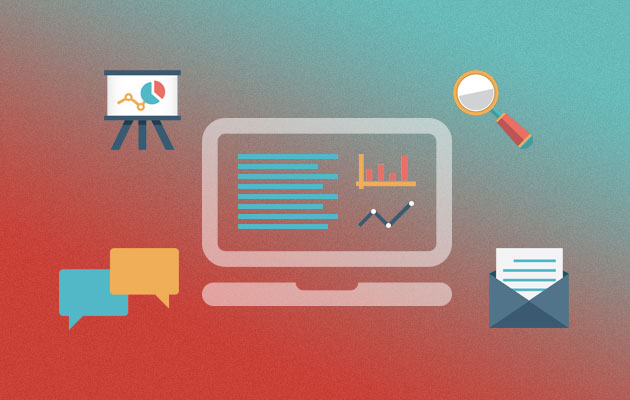 Content marketing is all about creating useful, relevant, interesting and entertaining content that your target customers will want to consume and more importantly share. It's about engaging with your customers without the annoying sales pitch. Not only does high quality content impress and retain your customers, it also helps your site rank well in search engines.
Before you start creating content, you need to sit down and think about what kind of content will really appeal to your target audience, and how you will go about creating it: you need a strategy. Content strategy is essentially a plan of how you will engage your audience, from where to when and with what.
To help you create your first content marketing strategy, we've put together a list of the main questions / points you should keep in mind:
1) Who are your target customers?
You need to go back to basics and clearly lay out who exactly your target audience are.
2) What kinds of problems do your customers face?
Consider the common problems or worries facing your customers, and think about how you can create content to solve these issues.
3) What information do your customers look for?
Are they looking for technical and specific information? Or funny and entertaining?
4) Where do your customers look for content?
Which search engines or social media sites do they use the most to find answers to their questions? What keywords do they use?
5) What kind of content will appeal to them the most?
Do your customers have the time to read long articles or will a short, to-the-point video be more appropriate for them? Content can include videos, visuals, infographics, articles, social media posts, interviews and much more. It's good to mix up your content, but make sure it's always relevant to your target audience.
6) How can I reach my target customers?
Is it through Facebook? What time of day suits them best?
7) How can you attract new customers with your content?
As well as help you retain customers, your content should help you win over new ones.
8) Think about your CTA
What is the most effective type of call to action that will encourage your target audience to actually act upon your content?
9) What should your content say about your brand?
Although not a sales pitch, your content should keep in line with the overall tone and character of your brand. What is the core message and what are the core business values that you want to convey?
10) What business objectives do you want to achieve from your content marketing?
Do you want to drive sales or just gain more awareness? Whatever your goals, you need to have them clearly identified before you start creating content.
Brainstorming all of the above ideas should help you identify who you want to target, the best way to target them and what you want to achieve from your content marketing activity.
If you need help creating an effective content marketing strategy for your business, why not get in touch today?
Back to Blog