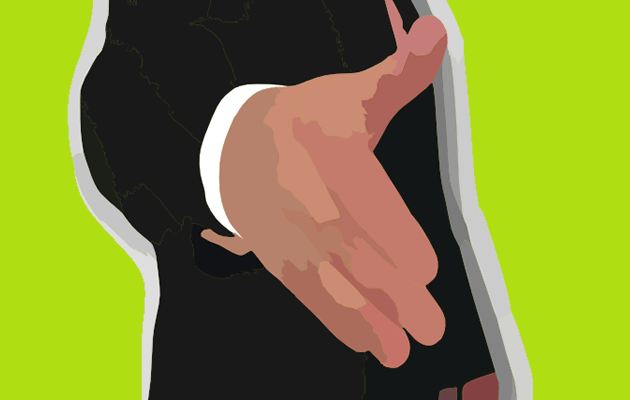 Many business owners I speak to would like to communicate with their customers more often, but many simply don't have the time, knowledge or, more importantly, they don't think they have the budget to do so.
Most understand that email marketing is the most cost effective and easiest form of regular communication, certainly over traditional direct marketing, but what they don't realise is just how cost effective it can be.
Email marketing has come a long way, even in the last few years, with many email marketing systems providing a complete one-stop solution (along with your friendly web design company) that provides all of the various parts needed to create your email campaign. This includes populating the system with your initial database of subscribers, designing your email, scheduling the send out of your campaign and the all-important analytics and performance of your campaign, so that you can make it even better next time.
We use the email marketing solution provided by Campaign Monitor. It is packed with features and comes with an uber-simple user interface that even the most technically-challenged of people will find easy to use.
So, how much does it cost? People stare in disbelief when we tell them that, based on an average size of database of 1000 clients and sending one campaign a month, it could cost as little as 18p per year for every client they contact via the system!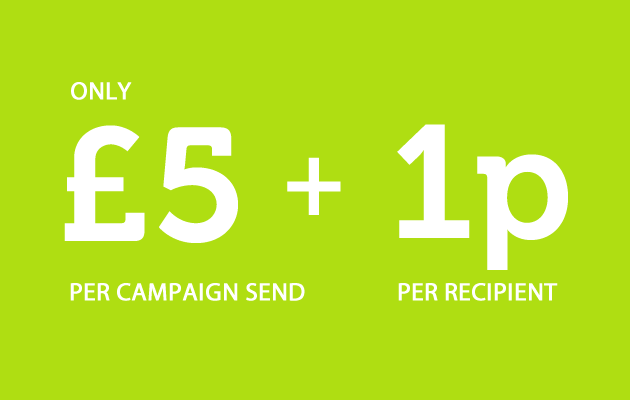 Have a look at this chart we have prepared that shows a typical pricing structure based on the number of people in your subscriber lists: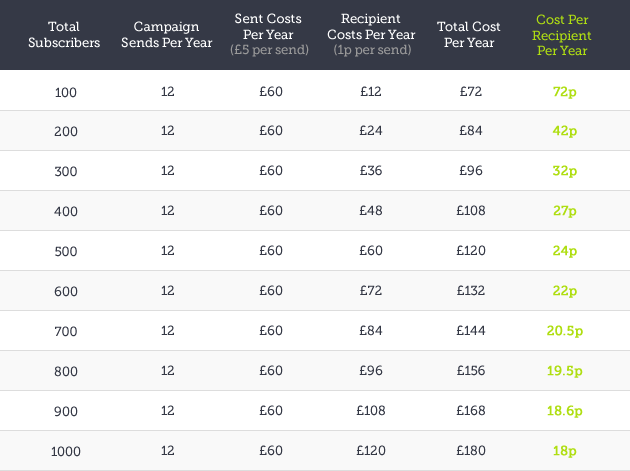 There is a one off basic set up charge of £495 for the initial set up and creation of your email template. What's more, it will be fully responsive, meaning that however your recipient opens the email, whether it is on a desktop, tablet or mobile, the email will automatically adapt to the screen size of the device. We then upload it to Campaign Monitor for you and from that point onwards you can create and send your very own email campaigns as often as you like.
Contact us on 0191 228 9444 or [email protected] for more information on how we can help with your email marketing.
Back to Blog