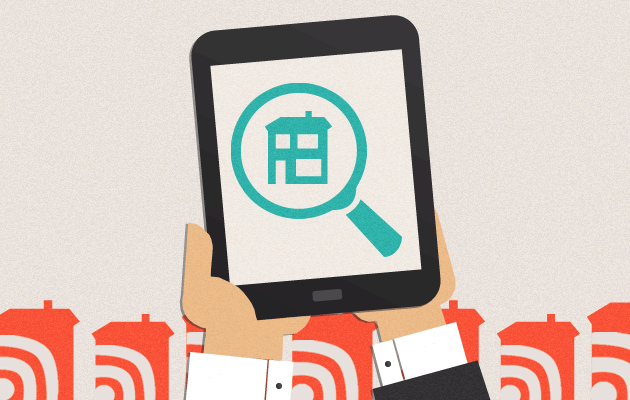 We have a great deal of experience when it comes to how property websites should work. Over the years we've worked on numerous property sales, lettings and auction projects producing websites that allow users to effectively browse the properties a business wants to showcase online.
How we get our hands on that property information (to display on each website) varies project-to-project. We've built advanced, bespoke property management systems for the likes of Sanderson Young and have integrated third-party services such as Expert Agent and the portfolio of Vebra software.
Property businesses using Vebra are becoming evermore prominent as Vebra provide a management system that allows comprehensive property customer relationship management (CRM) and the people who look after their websites to be able to display the information in a user-friendly way using their data feed.
If you are a property business focused on sales, auctions or lettings, then we can help you design and build a more interactive website
In the case of Vebra, we can design you a beautiful responsive website giving consideration to how we pull through the property information from the Vebra system. Because you manage properties using Vebra, you don't have to do anything then on your website if we integrate the feed, it automatically pulls through this information dynamically each time you update their system.
We will then work with you to consider some of the following questions for what information should be displayed:
Do you require featured properties to appear on your homepage and how much information do you want to display?
Should you feature a quick homepage search for area, postcode, type of property?
How do you want the detailed property search to work? You could search via price, area, postcode, no of bedrooms, etc. Users will be able to get results in seconds
How do you want to display images for each property – galleries, light-boxes, hover/zoom?
How do you set price brackets for searching – possibly a 10% either way of your chosen price range, for example?
The website design will be based around the property information you want to present
Once we have agreed what information is required to be displayed on the website we can start the wire-framing and design phase of the project. Here we will work out how we are going to present the information from Vebra in the most creative and 'easy to access' way, working to any limitations of the Vebra feed.
We will work with Vebra to integrate their feed to the website as part of the build
We will make sure that we fully test the integration with the Vebra feed to make sure the site runs correctly and displays all relevant information.
As new properties appear on the website they will be added with search engine friendly URLs and page titles to make sure everything is optimised as much as possible from a search engine optimisation (SEO) perspective.
The testing phase is crucial to making sure the user experience is the best it can possibly be.
Once live the site will be running with a 'live feed' directly from Vebra displaying all of your properties across our new responsive website. We will be here to support any future changes to the Vebra feed to make sure your website is as future-proofed as possible.
Here are some of the Vebra websites we have designed and developed from our portfolio:
Agents Property Auctions www.agentspropertyauction.com
Guildhall Residential Lettings www.guildhalllettings.co.uk
Rise Lettings www.riseestateagents.co.uk
If you would like to talk to us about Vebra (or any other third-party software) integration or any other property website requirements then we would love for you to get in touch.
Back to Blog