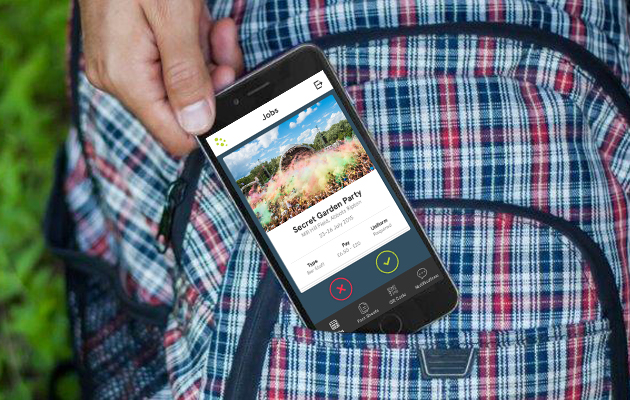 We have this week launched a new iOS app for Citrus Event Staffing, who we have worked with for a good few years now.
We originally built Citrus a system to manage their event staffing for major UK music festivals, sporting events and bars. The new app will open yet more doors for both them and their staff, and make life considerably easier and more efficient than it was before.
Thanks to the new app the Citrus staff (or prospective Citrus staff) will now be able to log in, browse jobs and register their interest with a simple swipe of the screen. Things are easier over at Citrus HQ now as well, because the automatic notifications of that person's interest will enable a prompt response to accept the potential staff member, firing it back to the hopeful employee with a job fact sheet so that they may then confirm that they will definitely take the job.
The handy technology doesn't end there; once the staff arrive for their shift they're able to clock in and out of any job they are confirmed to work using a unique digital QR code. The app can also be scanned by a Citrus owned iPhone and used to recognise the code for each member of staff. It uses real-time stats that synchronise automatically with the Citrus server to allow everyone back at Citrus HQ to see the activity on the app as it's happening.
This kind of app will be useful for Citrus, being as they are a company managing over 50,000 staff members and so many different events simultaneously, especially with a fair few of these events being held in fields. Hopefully this will help them continue to run their staff recruitment process more smoothly than ever. For further information on the brief and our solution see the case study here.
If you could do with us taking a look at how we could best build a system or an app to make your life easier, get in touch and we'll put our heads together to come up with a solution.
Back to Blog