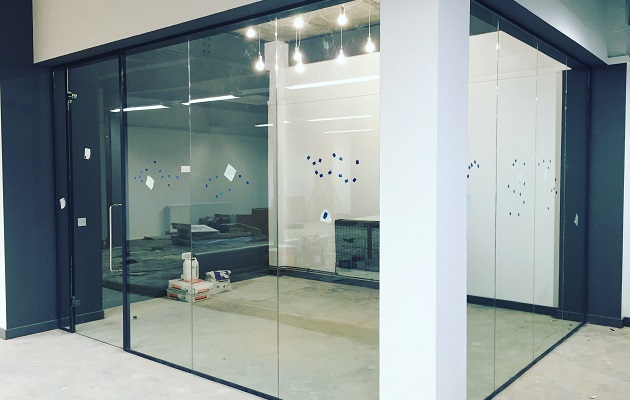 As some of you will know we've spent the last few months designing and renovating our new studio, alongside producing brilliant digital solutions for our clients. As the building site that is to be our new office nears completion we're all getting extremely excited to move in and unpack.
The benefit of being able to design our own space from scratch is that we've had free reign over exactly what will work best for us. We'll have heaps more space, handy little break out areas, two large meeting rooms, a lovely new kitchen area, showers, plenty of parking, snazzy fixtures and fittings, and a full-sized pool table (of course).
Don't worry, you've not missed the house-warming party yet!
You've all been asking when exactly we're moving and we've now been told the work should be completed in the next few weeks so, hopefully, by this time next month we'll be coming to you live from St Peter's Basin, with an idyllic view of the boats bobbing in the marina, and the nearest pub only a couple of doors away… Bliss.
If you want to pop down to the new office and have a chat to us about your business when we move then get in touch.
Or if you fancy joining Union Room and having your own desk in our swanky new studio then check out our Careers page here to see if we're currently also looking for you.
Back to Blog