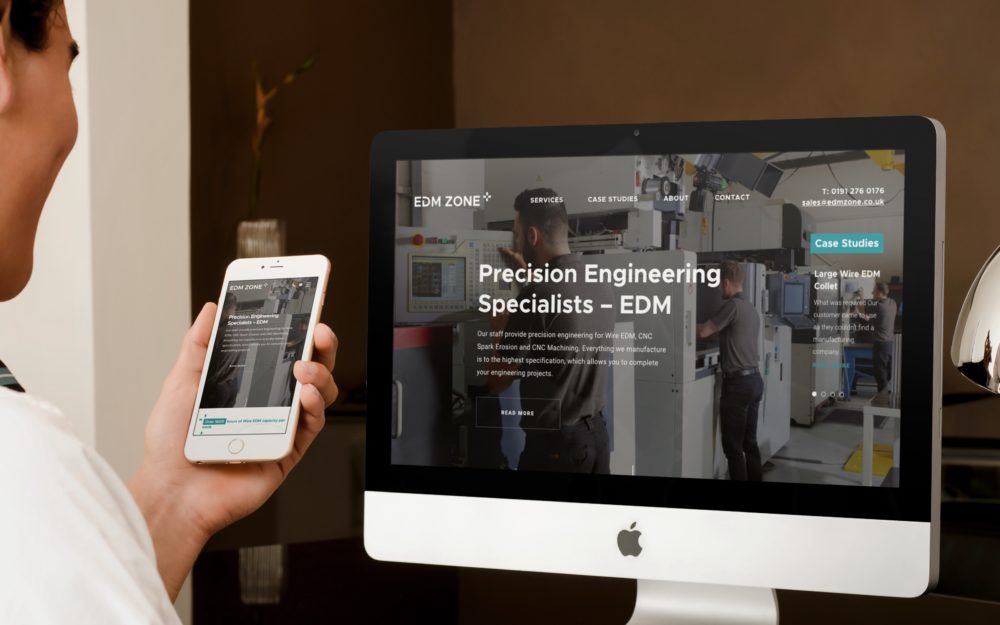 Check out the site we designed for award-winning precision engineering specialists, EDM Zone.
EDM Zone are passionate about being part of the manufacturing and precision engineering supply chain. As approved suppliers to GE, Siemens, NOV, Nissan, BAE and many others, they required a new site to further refine their key company message and target the right kind of business.
Their old site was quite passive, with no real reflection of what differentiated EDM Zone from the market. The new messaging would help encompass what EDM Zone do and who they can do it for, in a concise manner so that it's clear what the core proposition is throughout the site.
We took advantage of supporting case studies/previous work to help underpin the company messaging and add value to the offering. This would also help reflect the wide range of services on offer within the many different industries.
You can view their new site here.
You can read the full EDM Zone case study here, or view all of our case studies in the 'Work' section of our site to explore more Union Room projects.
If you're looking for a new site to help your business function effectively online, why not get in touch to see how we can help?
Back to Blog