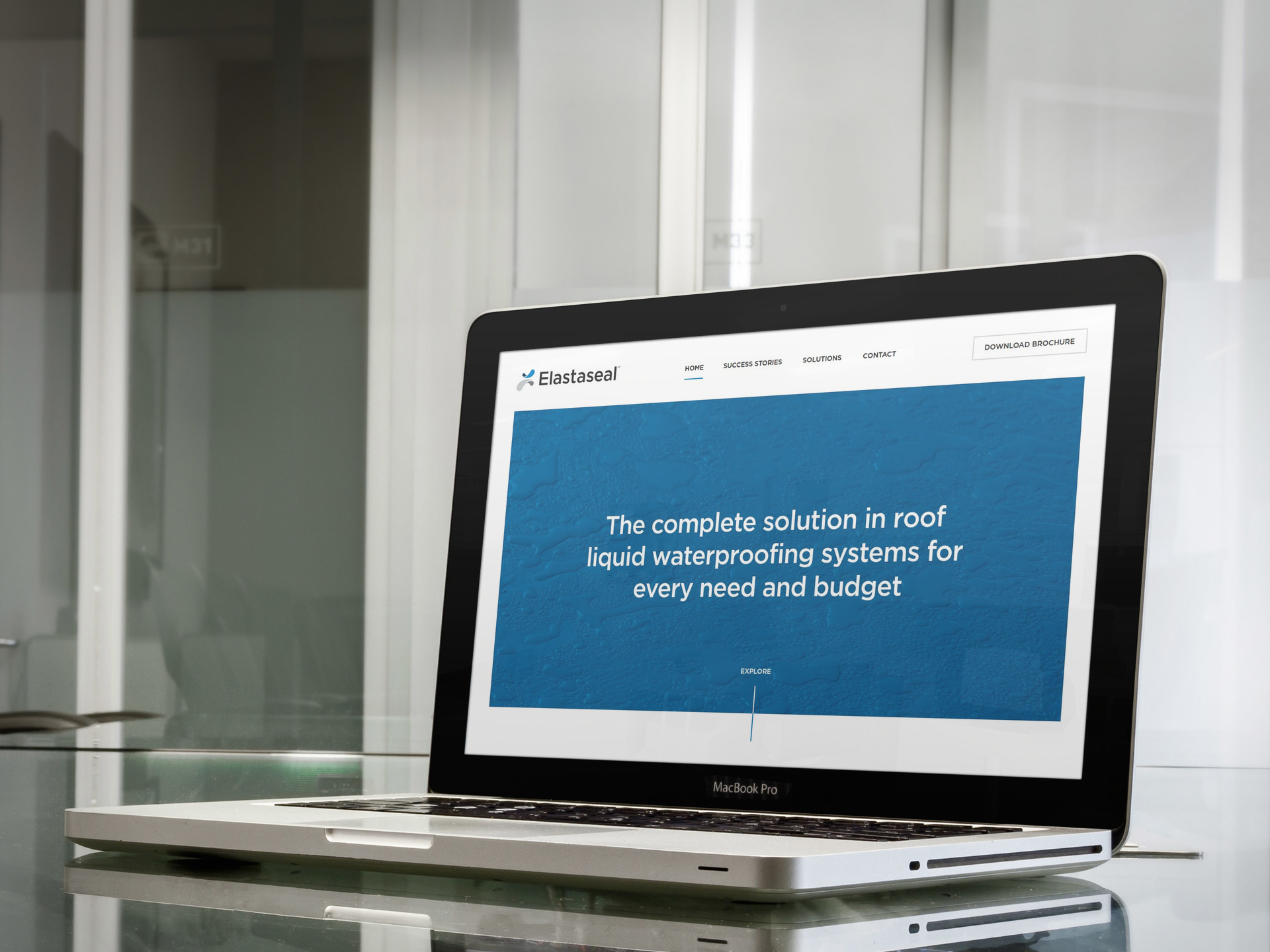 Elastaseal make liquid watertight roof sealing solutions for every need and budget.
They initially came to us saying they liked our new site very much and wanted something similar. This, of course, made us warm to them immediately. A little flattery goes a long way. Nonetheless we interrogated the brief further to find out how we could build them the perfect site; something which suited their needs, but retained elements of our own site design…
So, what did we do?
One of the main requirements for the project was to have a very simple design and a small amount of 'bite-size' chunks of content. Elastaseal wanted to keep the text element quite light. This is also great news for our designers. As Leonardo Da Vinci once said, "Simplicity is the ultimate sophistication."
We know a lot of people still see white space and view it as an emptiness that should be filled post-haste. In fact, studies have found that an increased use of white space on a page can increase a visitor's comprehension of the page content by up to 20%.
With this in mind we wanted to create Elastaseal a fresh site with clear navigation, accessible product information and obvious CTAs. This will avoid bombarding the user and allow them to easily digest the information on offer. We also used imagery to break this up.
We made a feature of the previous happy customers' testimonials on the Success Stories page. Having limited content elsewhere on the site means users are more likely to read these case studies and then take the next obvious step. This is either to get in touch to make an enquiry, submit your email address or download the brochure.
We hope that this new website continues to work well for Elastaseal and that we can carry on helping them in the future.
If you'd like us to help simplify your online presence then please drop us a line.
Back to Blog