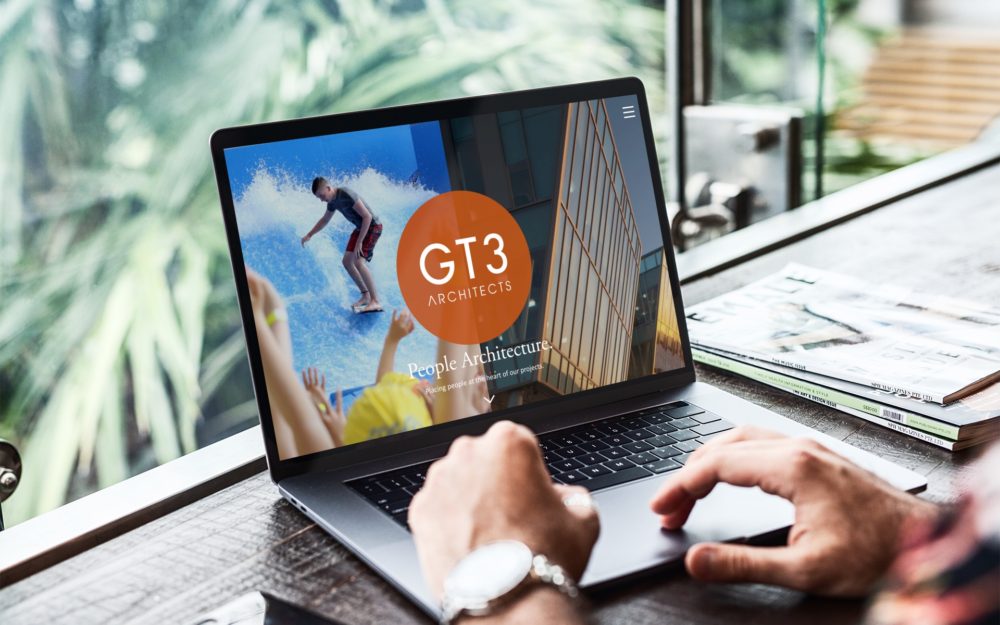 We are proud to announce our latest site completion for award-winning Architects, GT3.
GT3 Architects are a growing and ambitious business, with a drive to redefine architectural practice. With studios in Newcastle and Nottingham, GT3 Architects champions an inclusive, sustainable, and engaging way of doing business.
They deliver expertise in sports and leisure, master planning, and workplace design, but have also earned recognition for innovative and sustainable projects in a range of sectors, including education, civic, retail, and residential.
They have developed a reputation for creativity and innovation, supported by a proven track record in translating bold concepts into elegant technical details and successful project delivery, and they needed a website to match their success.
GT3 Architects already had designs for their website in place and were for looking for development expertise to help bring their designs to life. We came on board as their development partner and built a website that stood out amongst its peers and helped establish GT3 Architects as a leader in their field. Have you a look for yourselves here.
Read the full case study here to learn more about the process, and feel free to check out our other case studies on our website.
If you're looking for a new site to truly reflect who you are as a business, why not get in touch to see how we can help.
Back to Blog