We have been working with Newcastle and Edinburgh-based Concept Personnel since February on a redesign of their desktop and mobile websites. We launched both new versions earlier this week, and we are delighted with the results.
The new website builds on the success of Concept's previous website, and helps to streamline the process of adding, editing and deleting jobs as well as monitoring the applications for specific vacancies.
We worked closely with the Concept team in the planning stages to ensure the website specification and wireframes reflected their objectives, and as you would expect from a business working in the digital and design sectors, they played a large part in shaping the visual side of the website.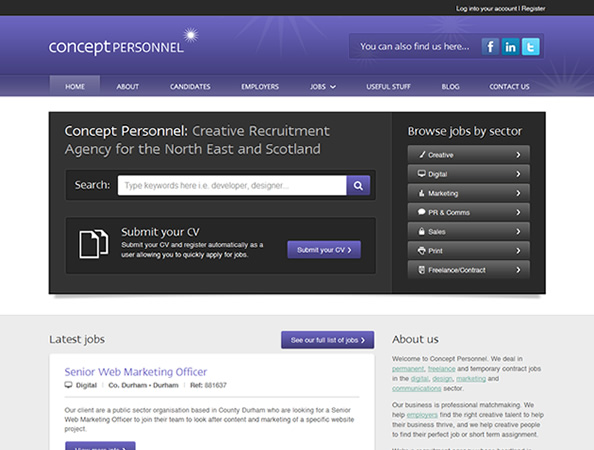 The mobile version of the website aims to provide a streamlined version of the desktop website, allowing users to filter, search and apply for jobs on their handsets.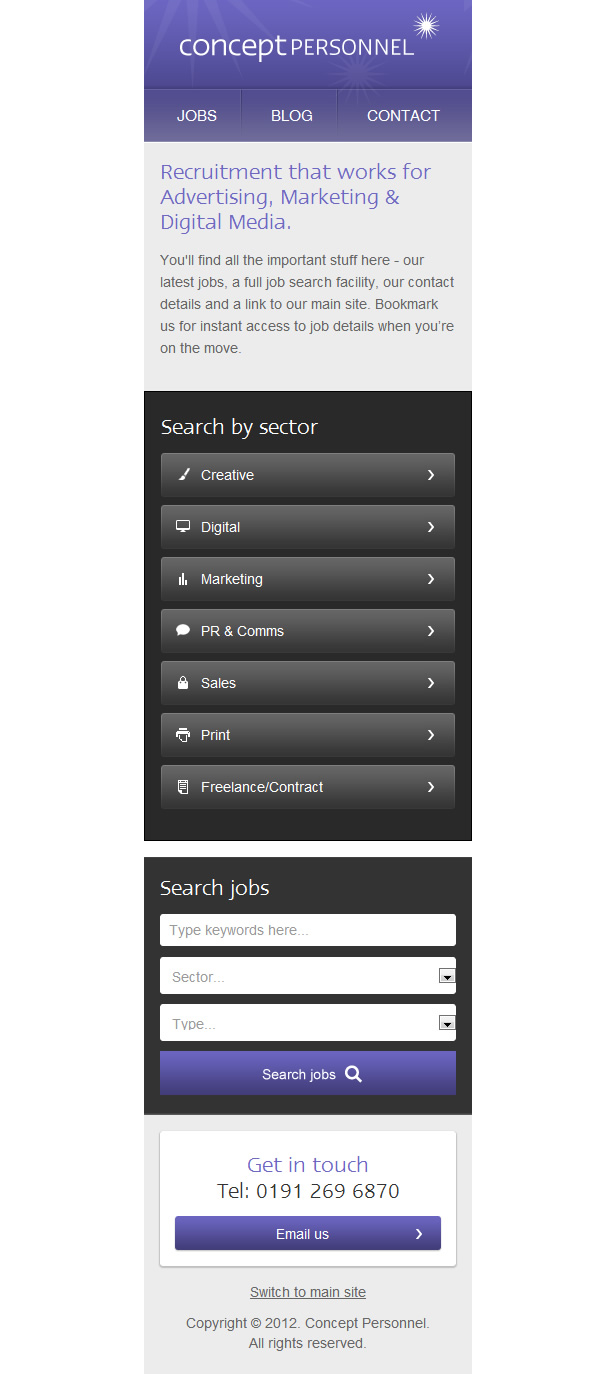 Both versions of the website pull in the latest blog posts from Concept, which the team have full control over via a new WordPress installation. This gives the team more control over the publishing of useful content such as 'what not to say at an interview' and 'top tips on how to go freelance'.
Back to Blog