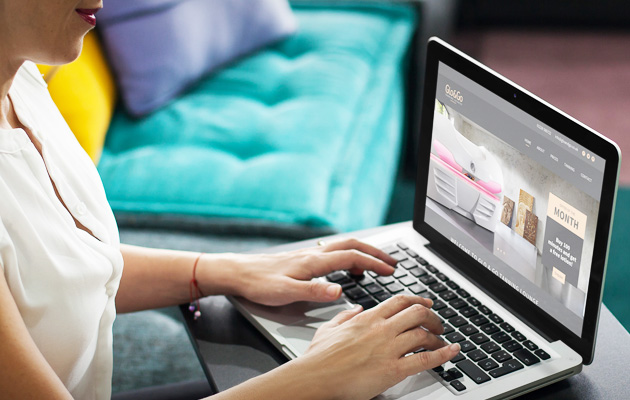 In a nice contrast to our last two featured sites, Story Contracting and Johnston Tractors, this week we've launched the website for the brand new Glo & Go Tanning Lounge in Carlisle.
The brief was to create a brochure site to kickstart an online presence that emphasised and reflected the luxury feel of the interior of the salon. We used the same colour palette as the interior designer had used in his plans, and worked with an existing company logo to set the tone of the site. After doing a bit of research on other local tanning websites we soon realised that this was not an area of particularly strong web design and we hope to have helped Glo & Go set themselves apart in this respect. We believe that we have created a site that will allow Glo & Go to pioneer the way in tasteful responsive web design for tanning salons.
This is an exciting time for Glo & Go and we're thrilled to have been a part of it. We've enjoyed working with Stacy and Paul Hopper on the site for their new venture and wish them best of luck once the lounge opens on December 3rd. Renovations are well under way so we're sure it won't be long before business is booming.
If you're setting up a new business and need a professional site to launch alongside your venture give us a call today. We'd love to get involved.
Back to Blog