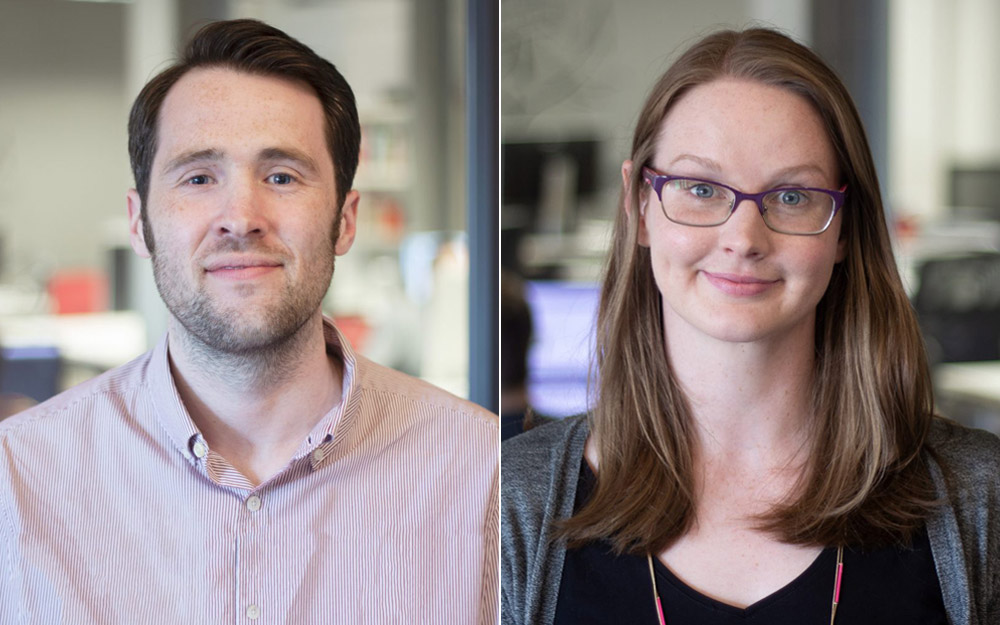 Say hello to our newest additions – the super talented Jordan and Janine!
We've got some exciting things on the horizon at Union Room so we were delighted to bring Jordan and Janine on board. They've been with us for a couple of months now and have settled right in with the team, so it was about time we introduced them officially to you all.
Janine van den Heever – Project Manager
Janine joins us all the way from South Africa and holds a Marketing Degree with a keen interest in digital marketing. She brings with her insights from her diverse work experience ranging from the Law Sector and Medical Device Sector all the way to the Wine and Retail Sector. She's joining our project management team, so you may well be speaking with her soon if you haven't already!
Janine says, "I've been at Union Room for a month now and I couldn't be happier. My colleagues and clients are amazing and I enjoy being back in the 'agency lifestyle.' I love the challenge of researching and formulating new and exciting ways to help our clients achieve their digital goals. I look forward to bringing a different skill-set to the team and help our clients thrive online."
Jordan Sach – Digital Designer
Jordan has over 10 years industry experience at various agencies, with expertise ranging across print, branding, exhibition and digital design. He's a dedicated advocate of clean, accessible design, with a sharp attention to detail and huge love of typography. Sounds like a perfect fit for us, right?
Jordan says, "I'm excited to join Union Room and by the possibilities in creating outstanding experiences for the customers of our clients. I get satisfaction from working with happy clients; there is nothing more rewarding than seeing a client's business succeed and grow through working together."
We couldn't be happier to welcome them to the team and can't wait to see what the future holds for Union Room. Head over to our About page to meet the rest of us!
Back to Blog