For years we had previously used software that was just as powerful, feature rich and was great if we sent the emails on your behalf, but if you wanted the flexibility to send the emails yourself, unless you had any sort of developer / technical know how, it proved to be very confusing to use.
It's no secret that we now use the worlds leading Email Marketing Software 'Campaign Monitor'. For us the decision was simple as well as being packed with features for Creating, Sending, Managing Lists, Reporting and Analytics it is extremely competitively priced with an average send out price of just £10 for 500 emails.
For the majority of clients this was a no brainer. £10 is a splash in the ocean with a few stopping any direct mail they were doing which was costing them over £100 a time in stamps and that's not including any printing costs!
The main reason for us choosing 'Campaign Monitor' was the user-friendliness of the whole system. It has been designed with the end user in mind with everything clearly laid out with a simple non-techy language. Let's look in a bit more depth at the user interface and some of its many features:
Create and Send Emails
Your very own account access so you can send your own campaigns based on the designs/templates we create and upload for you. All our designs/templates use our integrated testing tools to make sure they look great in all email programs.
Managing Email Lists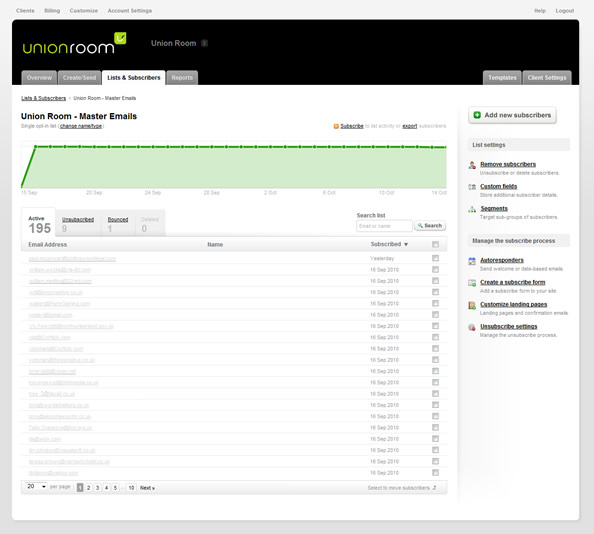 We take all the pain out of list management by handling the messy stuff like bounces and un-subscribes automatically. Whether you've got a small list, or need to get your hands dirty with segmenting and personalization, we've got you covered.
Reporting & Analytics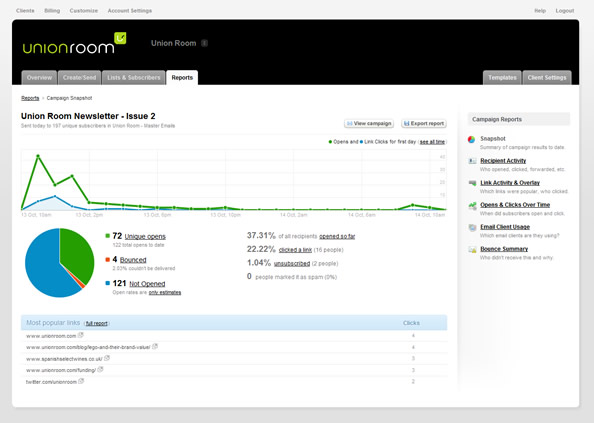 Our system provides a comprehensive set of real-time reports allowing you to accurately measure the effectiveness of every campaign you send. Go beyond opens and link clicks and measure your campaign related sales, conversions and ROI.
Billing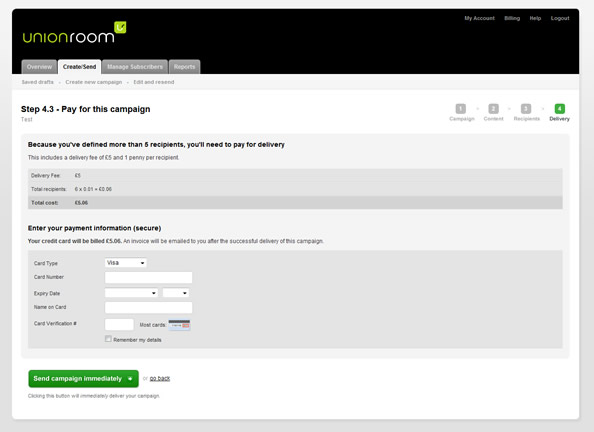 When you use our email marketing tool, pricing is really very simple:
A one off charge of £260 which includes a bespoke email template in your branding, full testing and training by one our friendly team.
A flat delivery fee of £5, plus 1 pence for each recipient.
For example, to send an email to 500 recipients would cost £5 plus (500 x 1p), just £10.
For further details on our Email Marketing Solution please click here.
Back to Blog