It's been a busy few weeks here at Union Room. Since our last catch up, we've launched the new website for Quick.tv. It's one of our biggest projects to date and we're very pleased with what we've achieved with the site.
Quick.tv is an online platform which allows you to manage, enhance and monetize, publish, deliver and analyze your web interactive video.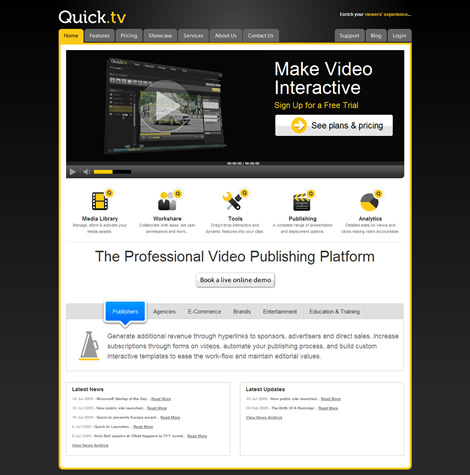 You can take a closer look at the site in some screen shots below or visit the live site by clicking here.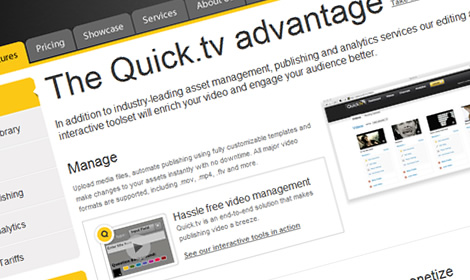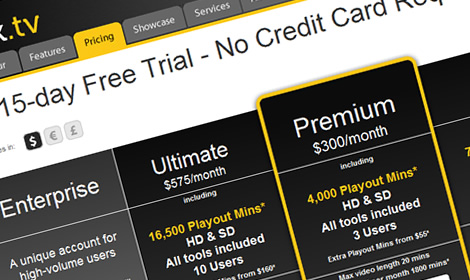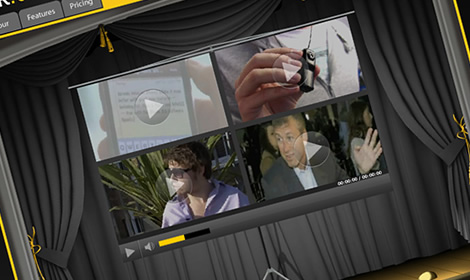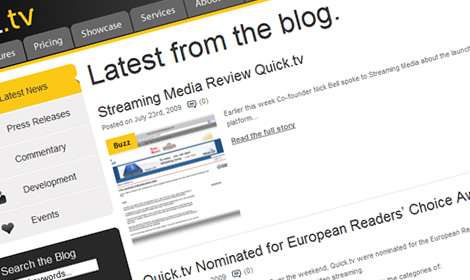 We'd love to hear your thoughts on the site and any feedback you have, drop us an email at [email protected] and let us know what you think.
Back to Blog