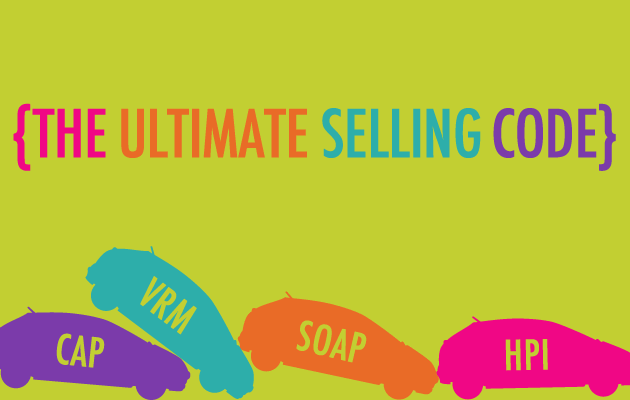 With any new project, we want to make ours the best! The best website within our client's business sector. To provide them with a website that'll knock their competitors' into a cocked hat!
We've endeavoured to do this with a new website for webuycarsformore.com. A website that allows you to quickly and easily get a quote for your existing car, then walk away with a cheque in hand and plenty of space on your driveway!
All you have to do is enter your registration number, the current mileage and condition of the vehicle then hit the 'GET YOUR OFFER' button! If you would like to accept the offer, complete a quick form to book in your personal inspection of the vehicle then walk away with your cheque!
It's not quite as simple as that though when it comes to developing and coding the website… in order to get your quote webuycarsformore.com uses a variety of technologies that work together – bumper to bumper!
The process of retrieving your quote starts with a with a WordPress AJAX function to seamlessly connect to the HPI* web service. Then, using SOAP and a VRM (Vehicle Registration Mark) to retrieve a CAP** code from that web service.
Still following?
The CAP code is then posted to another HPI web service to retrieve a vehicle valuation based on that VRM, its mileage and condition. This then displays your valuation for the vehicle in your own personal cheque.
It's a pretty clever way of pulling in so much data, then being able to calculate your vehicle value, and we're proud of making it work so slick and efficiently for webuycarsformore.com.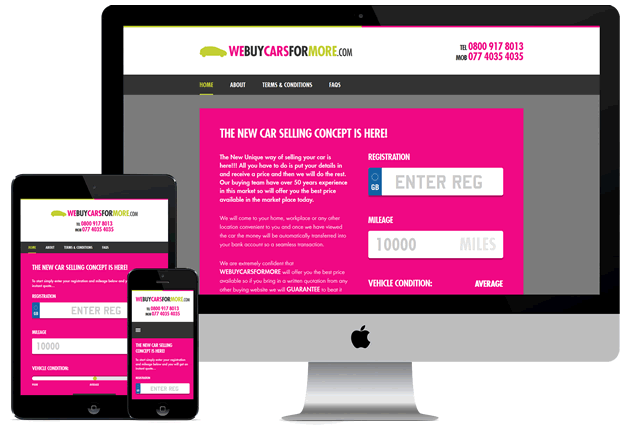 The new website is responsive, making sure it works across all tablet and mobile devices
We have a talented development team who are constantly solving problems such as "How do I create a website that quickly calculates the value of peoples' cars with an accurate quote?".
Please get in touch if we can help you with your next website project. Whatever you want to achieve – we'll aim to present a solution to you.
In the meantime, are you looking to sell your car? …webuycarsformore.com
*HPI is an online data checking system for used vehicles
** CAP is a valuation system that checks the price you should be paying for a used car
Back to Blog