Inspiration is a big thing for most designers and it can come in many forms. Some of us read books and magazines, some visit CSS galleries and others use image bookmarking services but here at Union Room, we love subscribing to and reading a number of great design blogs.
Chris Spooner posts some fantastic tutorials and freebies over on his blog making it an invaluable source of design inspiration. He also runs another design blog Line25 which contains similar high quality content.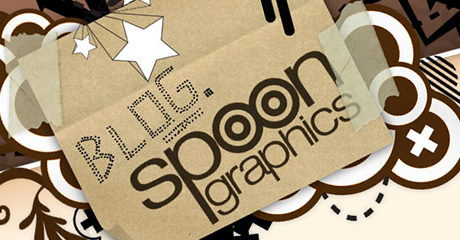 Selected posts:
20 Handy Photoshop Tips For a Faster Workflow
10 Solutions to Easily Create Your Online Portfolio
Create a Trendy Galactic Poster Design in Photoshop
Designm.ag is a great, community-based design blog with a jobs board, news submission section and some great daily articles that range from web design to photography.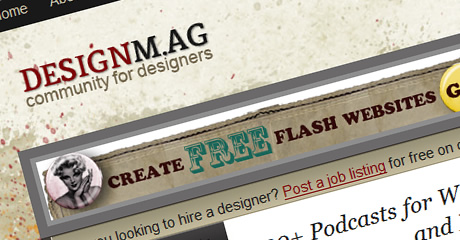 Selected posts:
Showcase of Big, Bold Typography
15 Tips for Breaking in as a Part-Time Freelancer
Although obviously targeted towards freelancers, Freelance Switch has some great articles that can help improve the skills of designers in all kinds of employment. It also contains the fantastic Freelance Freedom web comics.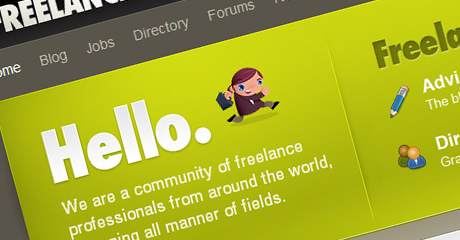 Selected posts:
Leveraging Your Blog to Promote Your Services
Are Freelancers a Commodity or a Profession
To Share or Not to Share, That is the Question
InstantShift posts some of the best roundup-type posts around and contains such a diverse range of content that it's suitable for designers, developers and bloggers.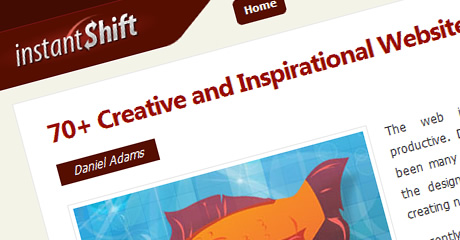 Selected posts:
Super-Clean and Minimal Web Designs: 70+ Stunning Examples and Resources
36 High-Quality Latest Free Fonts To Enhance Your Designs
50 Interviews of Popular Web Designers, Developers and Founders
Just Creative Design is ran by graphic, web and logo designer Jacob Cass and features a mix of Jacobs personal work as well as some some useful tutorials and articles.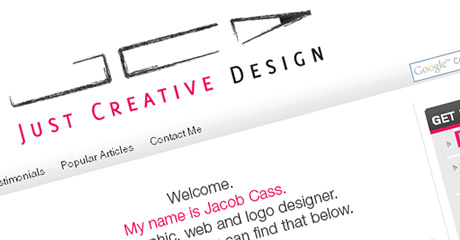 Selected posts:
How much to charge for design work?
The Top 100 Best Fonts of All Time
This blog is made up of some really original posts and has some good information for developers as well as designers.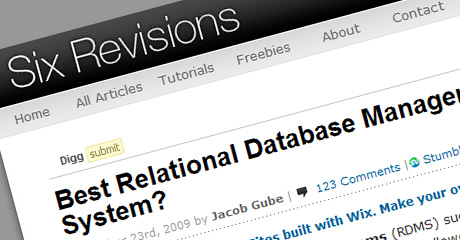 Selected posts:
Best Relational Database Management System?
Color: The Next Limited Resource?
10 Free Server & Network Monitoring Tools that Kick Ass
This one is obvious but this kind of list would look odd without a mention of Smashing Magazine. The blog has gone from strength to strength in the last couple of years and is home to some of the most unique and widely-referenced articles in the design community.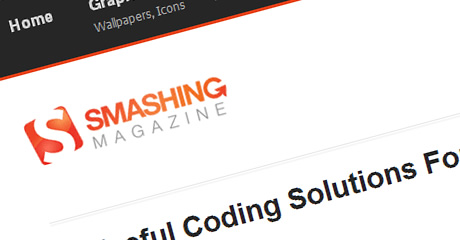 Selected posts:
The death of the boring blog post?
Getting Started With Content Management Systems
As well as having one of the most unique designs of any design blog, Webdesigner Depot contains a really varied mix of content.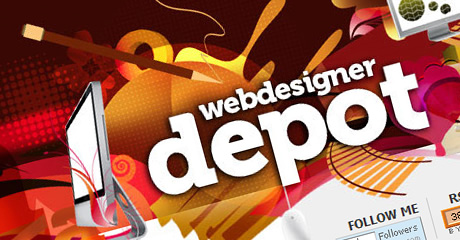 Selected posts:
Preparing and Planning for a Redesign
In Defense of The Jack of All Trades
Not mentioning the fantastic content, You The Designer features one of the best layout designs for any design blog on the internet. It uses large images and big titles to draw attention to posts and it's understated colour scheme really help draw attention to posted content.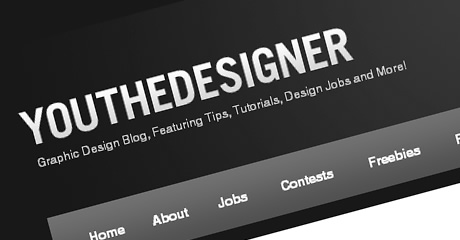 Selected posts:
10 Major Technology Sites Then and Now
Back to Blog