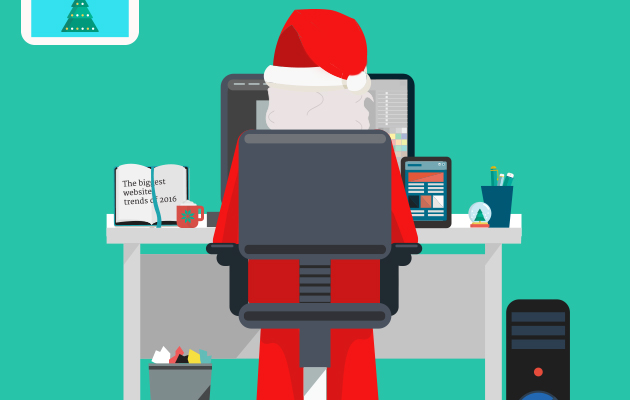 As new technologies and trends emerge year after year, websites developed as recently as three or four years ago can begin to look outdated and stale. While it's important to remember that functionality is the foundation of any well-designed website, first impressions are everything – especially in the digital world where you may only have seconds to catch the attention of your user.
But fear not! You can wow your web visitors with a site refresh which includes some of the latest and hottest website trends we've seen in 2016:
User experience focus
More and more businesses are starting to realise the importance of user experience and the fact that good web design will start and end with the visitor. It's all very well having shiny bells and whistles on your new website, but if they don't have a positive experience, your users are unlikely to return. Intuitive navigation based on common sense, clear calls to action and signposting, and relevant, engaging content all make for a better user experience.
Ultimately, user experience decisions you make during the design process should be driven by stats and analytics and understanding how your customers are likely to use your site, and also learning which information they expect to be easily accessible.
Large hero imagery and background videos
2016 has seen a wave of sites utilising strong high resolution hero imagery or video to greet a visitor on key landing pages. High speed fibre optic internet connections and 4G data packages on have given designers more freedom to use rich content without the worry of slow page loading times. If you're finding that your hosting can't handle this kind of content then it's probably time to upgrade your hosting, rather than downgrading your content.
Users respond well to visual elements far more than large chunks of text, and autoplaying background video has emerged as an industry norm this year – however be wary to use it in moderation, you don't want to completely distract the user from your key messages.
Long, parallax scrolling
Parallax scrolling is definitely a trend we've seen a lot more of over the last few months and is the technique of page elements moving at different speeds to give the affect of depth and perspective. There is far less emphasis of keeping all key information 'above the fold' but of luring the user to discover what lies below in order to better engage them and prolong their page visit time.
It has been proven time and time again that we are natural scrollers so don't be afraid to experiment with interesting ways to scroll, and delaying the appearance of images and text can also add to the intrigue and overall texture of a page. Apart from being extremely mobile-friendly, long scrolls also encourage storytelling – a sure-fire way to interest your users and forge an emotional connection with them, increasing the chances of conversion.
Minimalism
Gone are the days that overcrowded and cluttered sites littered the web, and although sadly there are plenty of these poorly designed and garish websites still around, 2016 has seen the industry continue to move away from this and more towards simplistic, minimal design.
Cleaner pages and uncluttered format gives focus to key messages or calls to action, and offers a much classier and professional aesthetic all around.
Illustrations, animations and calligraphic fonts
In order to forge stronger, emotional connections with users, many organisations are implementing website elements which will evoke micro-interactions. These are moments of a user experience which could include small animations, a button changing colour or eye-catching transitions – all of which will enhance a user's overall site experience. Use of scripted and calligraphic fonts can add a human touch to a site's visual and heighten how personable a brand is perceived, cutting through the digital environment for maximum impact.
With HTML5, many designers are able to be bolder with use of animations and have far more freedom, in stark contrast to the limitations the now dying Flash offered, particularly for responsive content for mobile devices. And these touches can add real character to a website.
If you think your website is in need of modernising to stand out from your competitors, get in touch with us and arrange a time to drop in for a coffee to discuss how we can help.
We'll be closing after Friday 23rd December for the usual Christmas festivities but we will return on Tuesday 3rd January, so we'd like to take this opportunity to wish all of our clients, partners, supporters, colleagues and friends a very Merry Christmas and a Happy New Year! We can't wait to see what 2017 will bring, and we hope you can be a part of it.
Back to Blog