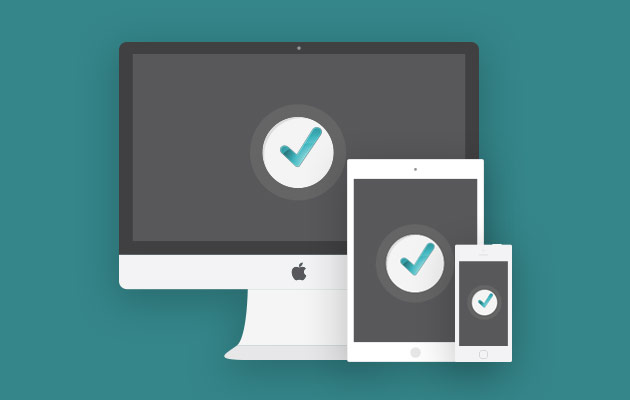 Here at Union Room we have worked with some of our clients for the duration of our ten year history, which means that we have been stood alongside them whilst their businesses have grown. It goes without saying that the web & digital industry has evolved massively in the decade since we opened our doors, and we would like to think that we have helped our clients take advantage of the latest technologies and techniques that have appeared as time has gone by. This has included the rise and fall of flash, the adoption of YouTube for video and the introduction of social media as a new way of marketing your business.
One of the biggest changes in our industry has occurred in the the last two to three years. We have seen a massive increase in the adoption of mobile and tablet devices to browse websites, and this move away from traditional desktop or laptop browsing is predicted to continue increasing for the foreseeable future. Already we are seeing some of our own client's websites attract more mobile & tablet users than those on a desktop, which would have been almost unthinkable just 5 years ago.
Convincing new clients to opt for a responsive, mobile-friendly website isn't as much of a challenge as it was a couple of years ago, as the adoption of smartphones and tablets can be seen by everyone. However, what about those businesses that needed new websites at the time when this upsurge in non-desktop browsing was only just beginning to take place? At what point does their old, desktop-only website become obsolete and further investment is required? The way that users navigate around your website will tell you a lot. Lets take a look at some of our client's websites, across a number of sectors, and the increase in mobile & tablet users in the last two years:
An increase of 157%
An increase of 278%
An increase of 224%
An increase of 122%
An increase of 401%
This is a trend across almost all of the websites that we monitor. An increase of at least 100% compared to two years ago. In some cases, depending on the amount of traffic your website attracts, this can equal hundreds of thousands of individual visits. All of which aren't receiving an experience tailored to the device that they are using.
We regularly use Google Analytics to review client websites in an attempt to find out how their website is being used. We can then use that information to provide informed opinions regarding what's working and what isn't. What we're seeing is not just a case of non-desktop users visiting websites more often, but the sheer number of these visits is now beginning to affect the performance of these websites. The actions that you want users to carry out when you visit your website, i.e. filling in a form, watching a video or downloading a file, are all contextual. On a desktop-only website, these actions were designed around large screens, a keyboard, mouse and fast Internet connections. A user browsing your website with a smartphone will likely have a small screen, no input device (other than their fingers) and slower than usual connection speed. It is to this environment in which your website, and business, must adapt if it wants to achieve it's potential.
It has also been proven that how quickly your website loads for users can have an impact on your search engine rankings. So, if you're asking smartphone users with slow connections to download your full desktop website, this may also restrict the amount of people that you can attract via Google etc.
We were recently asked to evaluate the impact that the increase of mobile & tablet usage had on one of our client's desktop-only websites. What we noticed, alongside a steady increase of non-desktop users, was a steady decline in the conversion rate of each goal within Google Analytics. Across almost all conversion paths, mobile users were completing less desired actions than those of desktop users. This was no longer just a case of providing non desktop-users with something which was easy to use on their device, it was clear that this shift to mobile & tablet users also impacted on user's abilities to perform desired actions on the website. We are currently working with this client to redesign key parts of their website to be responsive, in an attempt to increase non-desktop conversion rates.
So, when is the time right to abandon your old, desktop-only website? As we have discussed, this can rely on a number of factors:
Has the number of visitors to your website, using mobile & tablet devices, increasing considerably?
How are users behaving on your website, are they leaving shortly after arriving etc?
What do you want these users to do, and how many of them are currently doing this?
Are your users having real problems carrying out actions, or finding information, that the website was originally designed around?
The answers to the questions above will help you make an informed decision on whether or not your users require a new, mobile-friendly website.
If you are worried that your website may be past its sell by date, please email us at [email protected] or call us on 0191 228 9444.
Back to Blog