When designing a website the urge to jump on a computer, open Photoshop or Fireworks and begin creating can be strong. However it's important that before you start thinking about colours, fonts, logos and other aesthetic elements that you begin thinking about layout and content without the aforementioned 'distractions'.
Let's take a look at some of the best wireframe articles and websites on the Internet today…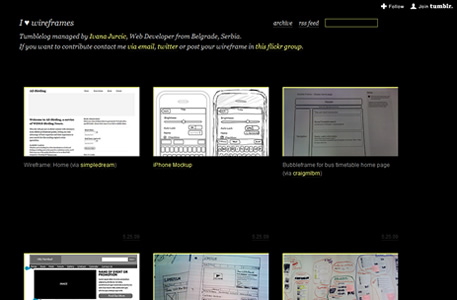 This is agreat blog containing all kinds of wireframes, some great paper based images especially.
Designing a website application with Fireworks CS4
A great article explaining the benefits of wireframing and also guiding you through the process.
An interesting first hand account of a web design company breaking their old 'straight to Photoshop' habits and taking up the Wireframe approach.
20 steps to better wireframing
A collection of some tools and tips about for wireframing.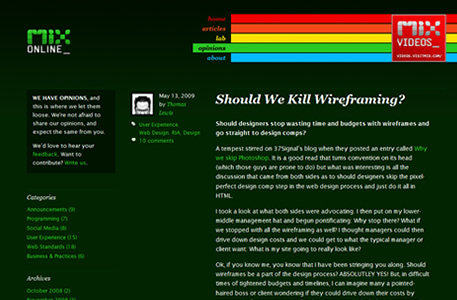 Top 5 wireframing tools for web design
A great overview of wireframing tools for both PC and Mac.
Some more interesting tips for wireframing.
1000 greyscale silk icons for use in wireframing
Some fantastic free icons to use in a wireframing layout.
Back to Blog