Agents Property Auction
The North East's number one property auctioneer
The concept of The Agents Property Auction is to make auctions simple and suitable for everyone.
Working with an unrivaled selection of Partner Agents, Agents Property Auction offer extensive coverage across the North East and North West of England through over 50 Estate Agents branches, giving seller's maximum exposure and buyers a superb choice of properties.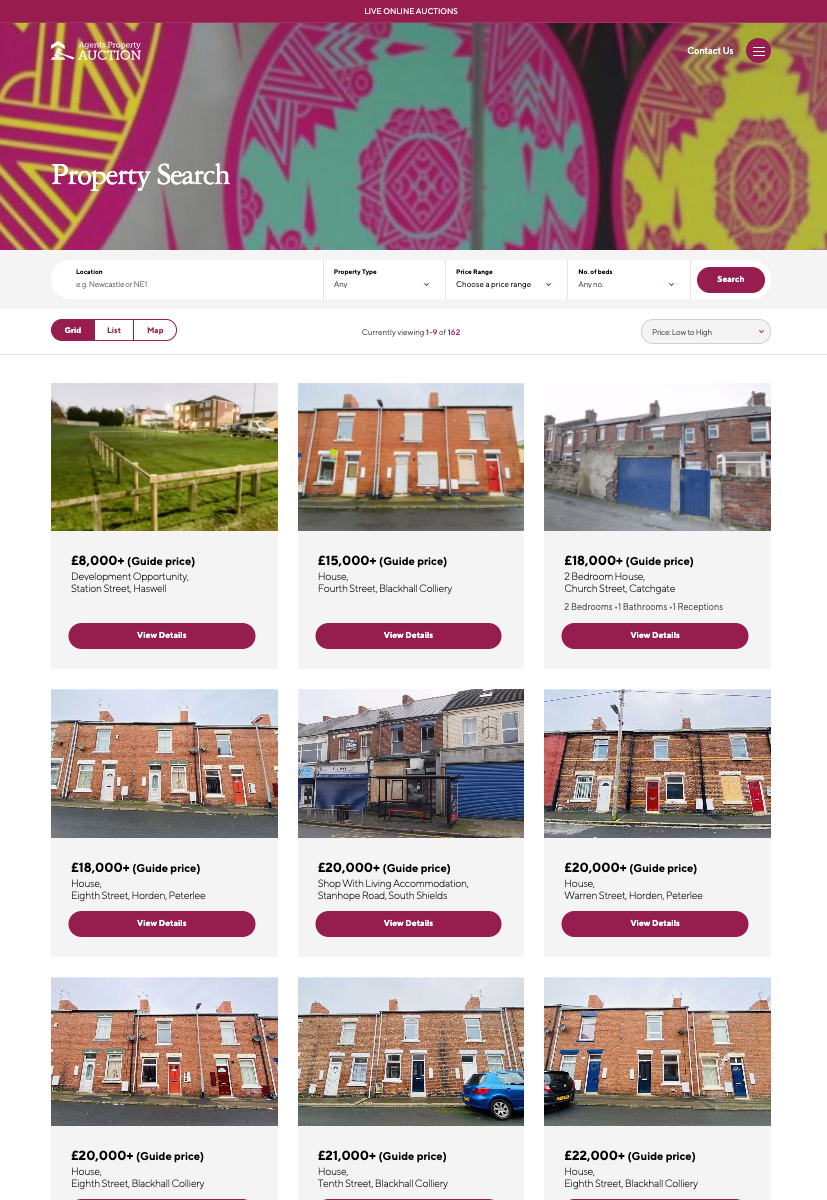 We have been working with Agents Property Auctions since 2013. They came to us in July 2020 with a brief to redesign and rebuilt the current website. Traditionally they ran property auctions at venues, but with the Covid19 restrictions placed on the events in 2020 they were planning on running their auctions solely online. This would require a website that could handle more efficiently the online auction process for both the client and APA themselves. We also took the opportunity to look at other improvements in and around the website and bring it up-to-date in terms of the design and functionality. These included:
A online bidding widget added to auction properties.
Real time auction results.
Updated 'How to Sell' and 'How to buy' areas.
Strong calls to actions with the ability to bid, book a viewing or register interest in properties.
Use of video for design elements.
A more fluid and simpler to use CMS that better matched the current needs of APA.