Square One Law
Complication kept simple
Square One Law wants to help support businesses in the region strengthen their position in the UK and international markets and ultimately help improve the economy.
They are a forward-looking law firm and offer the energy and drive of a young business, matched with the talent and knowledge of highly experienced lawyers. They offer an alternative choice in an overcrowded legal marketplace – a new approach.
Based in Newcastle, Teesside and Leeds, they are well placed to form partnerships with businesses across the northern region.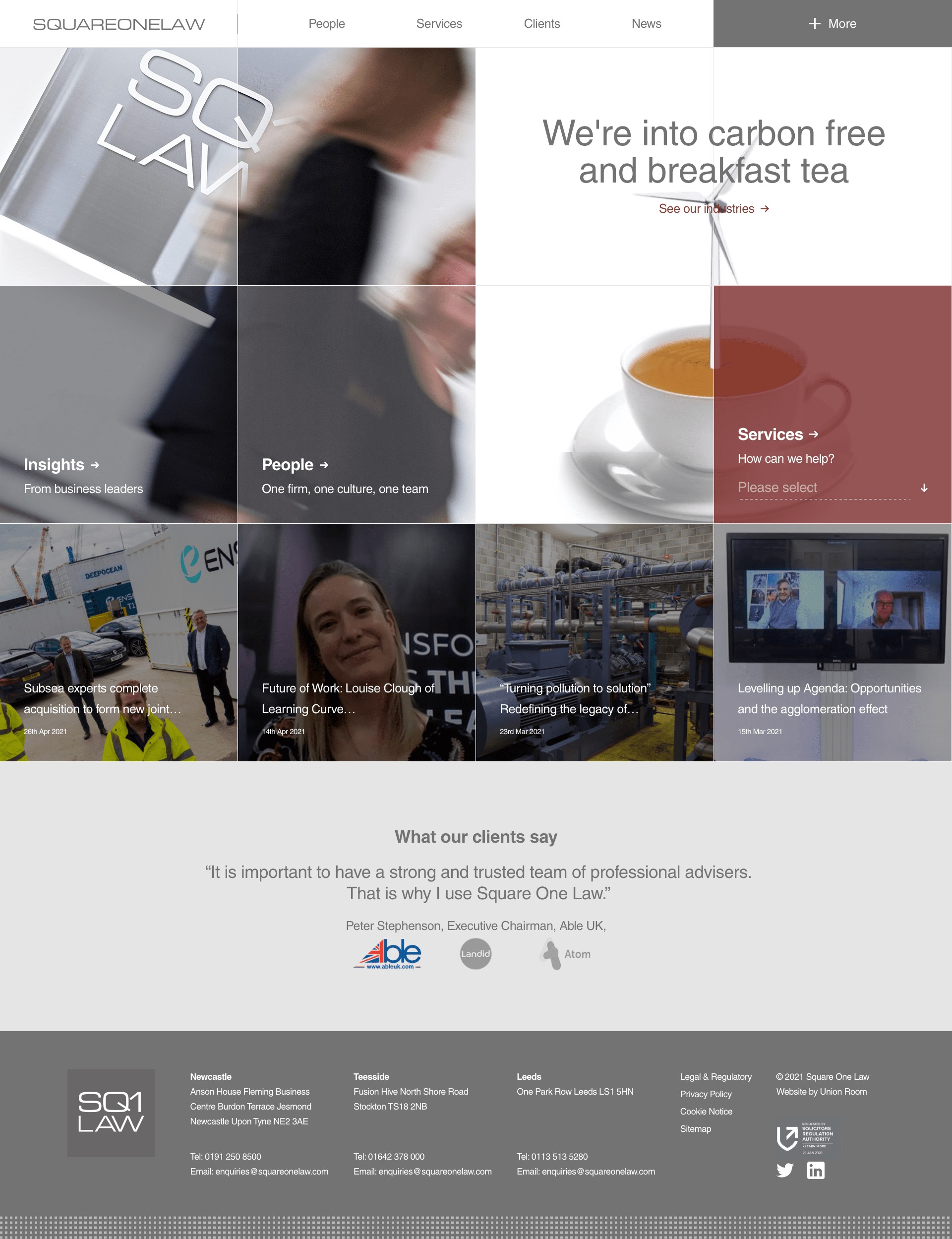 We were approached by Square One Law to overhaul their existing website. They wanted a modern up-to-date website that reflected their core values as well as strengthening their current offering of being an energetic forward looking law firm.
They identified keys areas that the new website should focus on:
People
Clients
Services
Industries
News/Insights
With a full custom build WordPress CMS Square One Law are now fully able to harness the powerful ability to produce regular rich content including viodeos throughout the website.