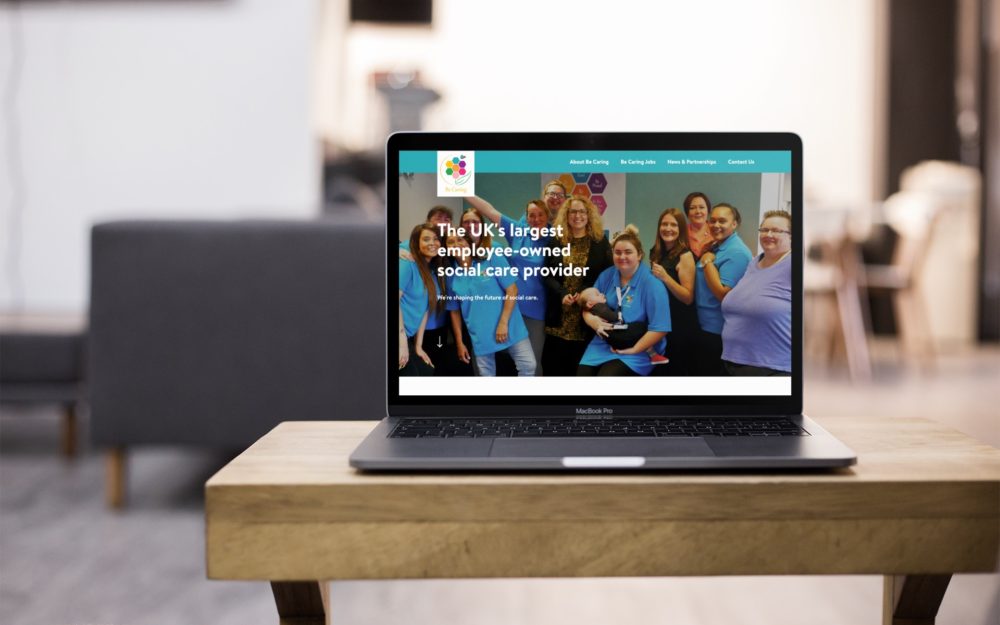 We recently worked with the UK's largest employee-owned social care provider, Be Caring, to rebrand their website for their new look.
Formerly known as CASA Care, our client came to us during their re-brand in becoming, Be Caring. Our team was tasked with applying their new branding digitally across the website.
Be Caring's new branding was very colourful and all about injecting some character back into the business – so keeping a vibrant colour scheme across the site was extremely important to reflect this. thew sit
Be Caring received a Highly Commended Award for Employee-Ownership Culture at EOA awards in 2019. Recognised for commitment to its people, Be Caring came runner up to John Lewis.
Recruitment and employee engagement were two of the main focus areas with the re-brand, therefore we also needed to assess and revamp the current recruitment area as well as look at ways to make more use of company updates and employee information.
You can read a full case study on our work with Be Caring here, or check out our other case studies to see what else we've been working on.
If you are interested in creating a new site to truly reflect who you are as a business, get in touch today to see how we can help.
Back to Blog