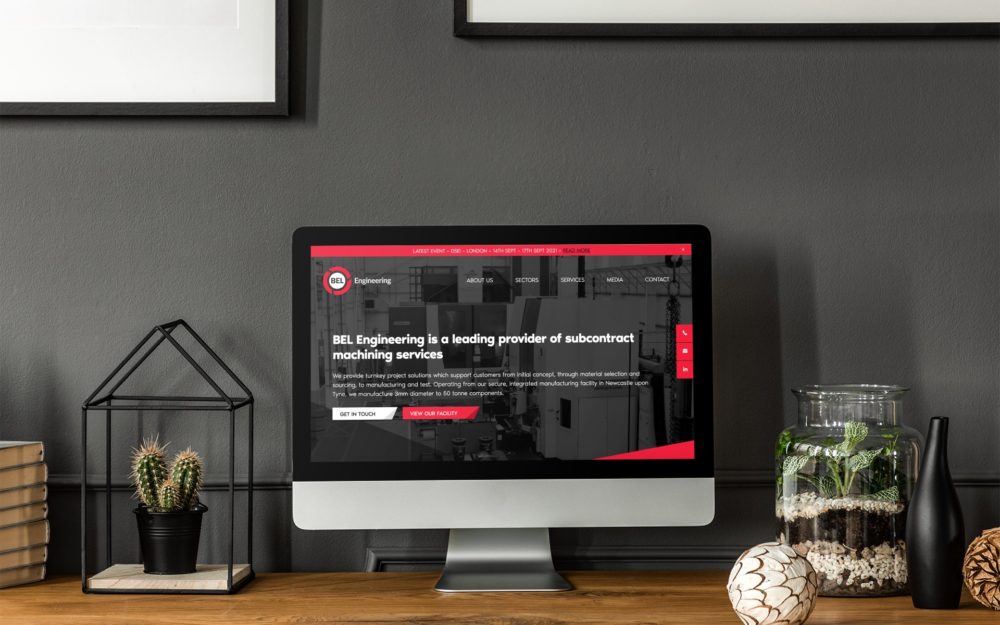 In our latest project, we worked with a leading provider of subcontract machining services, BEL Engineering. The brief was to design a new website that truly showcased the vast range of services the business provides as well as its state-of-the-art facilities.
Based in Newcastle upon Tyne, BEL Engineering provides turnkey solutions and components to a variety of clients in sectors such as civil nuclear, defence, aerospace, marine, oil, and gas.
The old site was in desperate need of a refresh to bring it up to speed and modernize it to match the businesses services and standards. BEL needed a website that would effectively improve its online presence and further cement its brand reputation as industry leaders.
The key aim for the new website was to showcase BEL Engineering's wide range of services and highlight the sectors the business can provide these services for to help drive online inquiries. To best track online enquiries, BEL needed gated content on their website to improve their lead flow.
Our new design had to therefore incorporate this new gated content while also improving the overall user experience. We wanted their user journey to be fluent on both mobile platforms and stationary ones alike, making sure that the business's services were showcased effectively.
Now BEL Engineering has a website that effectively showcases their vast range of services, as well as the sectors they operate within. The new website is now as up to date as the machinery and products the business works with and produces.
Take a look at the new BEL Engineering website here.
You can read the full BEL Engineering case study here, or view all of our case studies in the 'Work' section of our site to explore more Union Room projects.
If you're looking for a new website to better map out the vast range of services your business provides to improve your online enquiries, why not get in touch to see how we can help?
Back to Blog