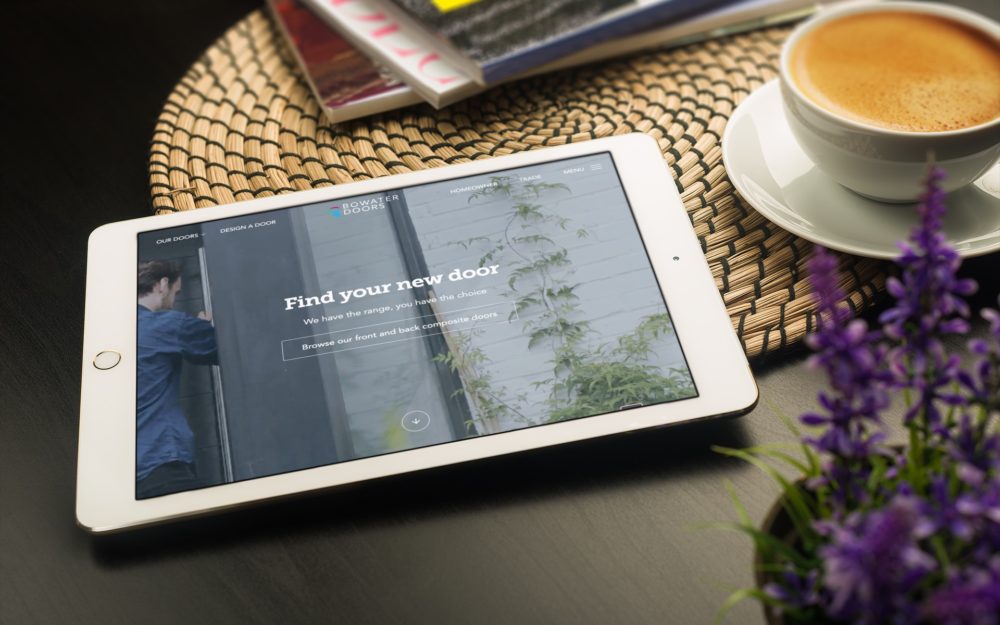 We reimagined Bowater Doors' website to create an easy to navigate and personalised experience for online users.
Our client, Birtley Group, needed a new website for one of their brands – Bowater Doors. Their old site was in need of organisation, as the clutter of pages and content made it difficult for users to navigate. We wanted to make the experience as seamless as possible for users and so the main goal for the new website was creating a much cleaner, concise user journey to guide customers to the end goal.
Although we used the existing brand and colours, the new site still needed a refreshing design to complement the new, simpler approach, with clear call to actions catering for their two target markets – Homeowners and Specifiers. One of our favourite features of the new site is the 'Design Your Own Door' page, that allows users to really interact with the site and get a truly personalised experience and service from the business online.
Take a look at their new site
here
.
You can read the full Bowater Doors case study here, or view all of our case studies in the 'Work' section of our site to see more Union Room projects.
If you're looking for a new site to truly reflect your business, why not get in touch to see how we can help?
Back to Blog