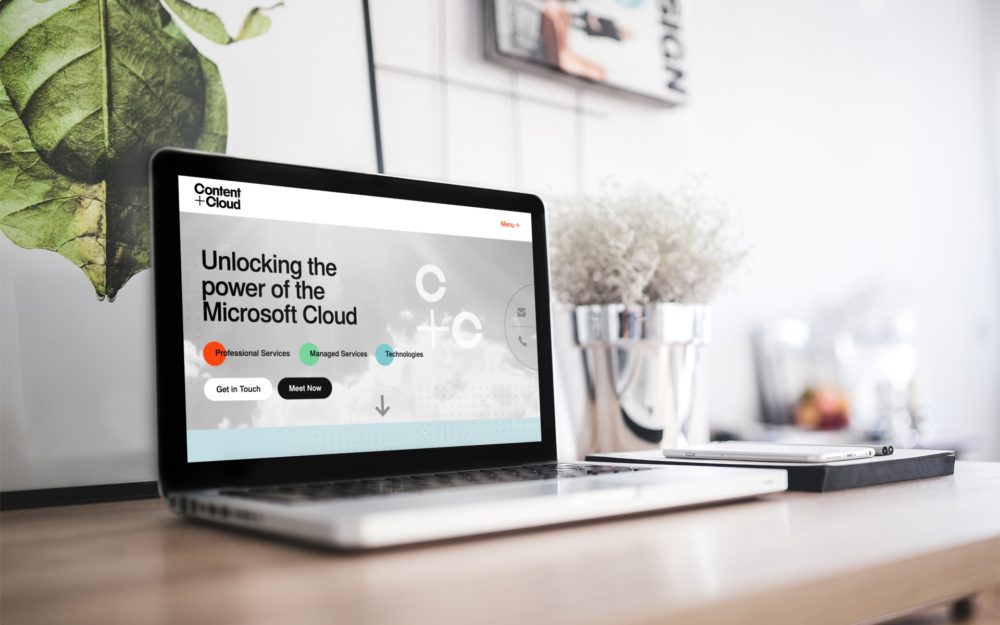 We recently helped leading UK technology service provider, Content+Cloud by creating a website to better support and educate their users on the services and support they provide.
As one of the most awarded Microsoft partners in the UK, Content+Cloud required a website that matched their standards and growing reputation. We worked closely with their senior marketing team to identify key objectives and how we could improve the site for not only the users but the team themselves, to allow them to continue publishing innovative content.
USPs needed to be presented effectively with navigation as a key consideration as the business shares a number of amazing resources on their website for users to access and download. We conducted a number of layout changes to the site as well as some creative visual redesign to best showcase the brand, whilst creating a cleaner CMS with a host of layout options for the team to select from to allow the team to post creative updates to the site.
You can take a look at the new Content+Cloud website here.
You can read the full Content+Cloud case study here, or view all of our case studies in the 'Work' section of our site to explore more Union Room projects.
If you're looking for a new website to better represent your business' services, why not  get in touch to see how we can help?
Back to Blog