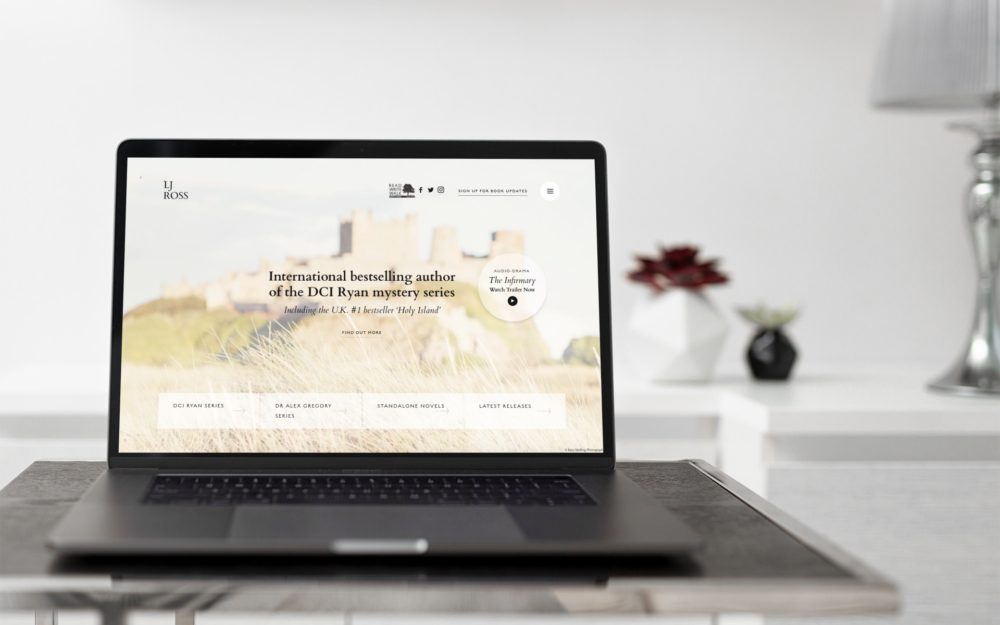 We designed a new site for International bestselling author, LJ Ross.
LJ Ross is best known for creating atmospheric mystery and thriller novels, including the DCI Ryan series of Northumbrian murder mysteries which have sold over four million copies worldwide.
Her debut, Holy Island, was released in January 2015 and reached number one in the Amazon UK and Australian charts. Since then, she has released a further sixteen novels, all of which have been top three global bestsellers and fourteen of which have been UK #1 bestsellers- so it was very exciting to work with her!
We wanted to create an atmospheric site that LJ's loyal readers could appreciate and enjoy whilst staying up to date on all of her latest works.
You can view LJ Ross' site here.
You can read the full LJ Ross case study here, or view all of our case studies in the 'Work' section of our site to explore more Union Room projects.
If you're looking for a new site or to update your existing site, why not get in touch to see how we can help?
Back to Blog