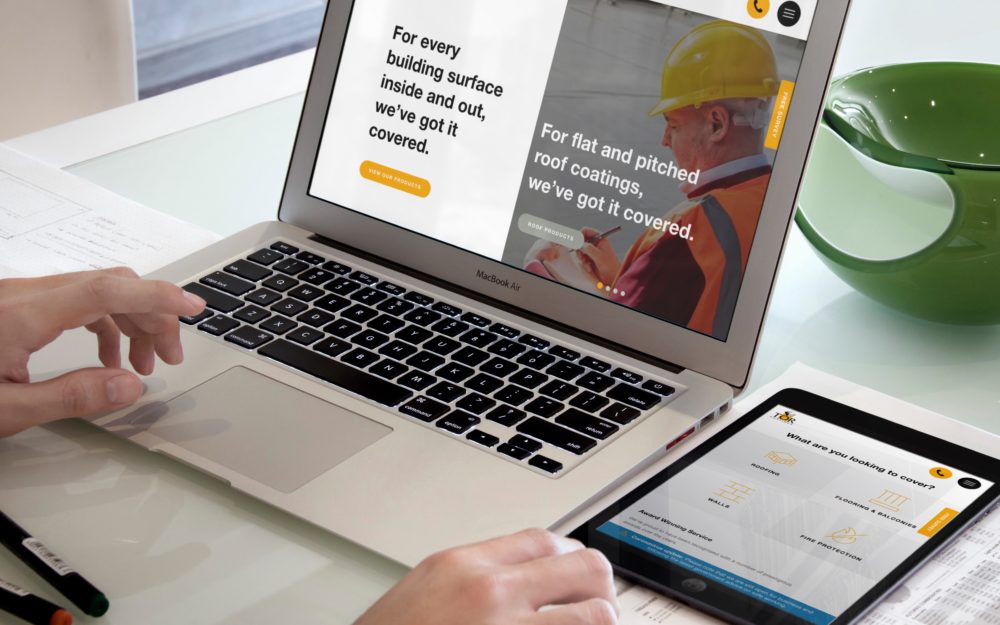 We updated Tor Coatings website to create an easy to navigate site that better reflected their brand.
Tor Coatings offer a range of internal and external coating products for all building surfaces. They received a lot of feedback that their existing website was difficult to navigate around and very information-heavy, filled with technical jargon which some users struggled to understand.
They needed a new website that better presented their key products in a user-friendly fashion, whilst still offering enough technical and product information for the users that needed it.
Tor Coatings' consultative approach and expertise is what sets them apart from their competitors, so we needed to ensure the new website also clearly presented and sold their key USPs. Take a look at their new site here.
You can read the full case study about Tor here, or view all of our case studies on our website to see more of our work.
Are you looking for a new site to truly reflect who you are as a business? Why not get in touch to see how we can help.
Back to Blog