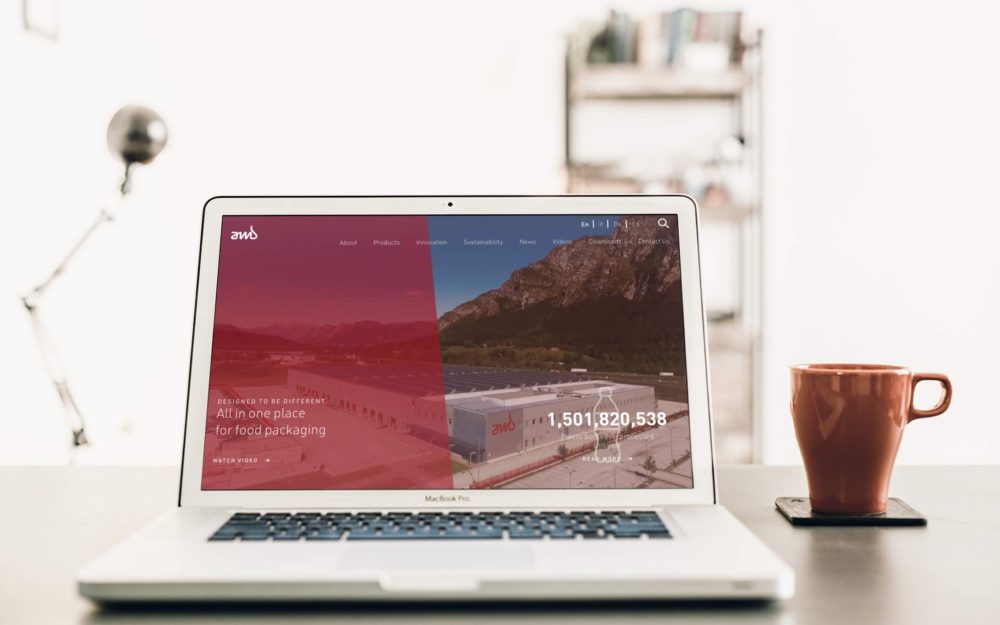 In our latest website development project, we updated leading packaging manufacturer, AMB's website to coincide with the company's continual growth.
AMB is an Italian company that has been owned by the Marin family since its foundation in 1969. As one of the leading manufacturers in Europe of high-barrier rigid and flexible sustainable packaging for food companies worldwide, AMB's core geographical markets include Italy, Germany, UK, France, Spain, Scandinavia, and East Europe.
As the company's target audience is B2B, our team had the challenge of creating a space that best showcased AMB's work whilst making it attractive for Purchasing Managers, Research & Development Managers, Marketing Managers, and Sales Directors, as well as final consumers such as brand owners.
You can read a full case study on our work with AMB here, or check out our other case studies to see more of the amazing projects we have been working on.
If you are interested in creating a new site or updating your current one to better represent your business, do get in touch with our team today to find out how we can help.
Back to Blog