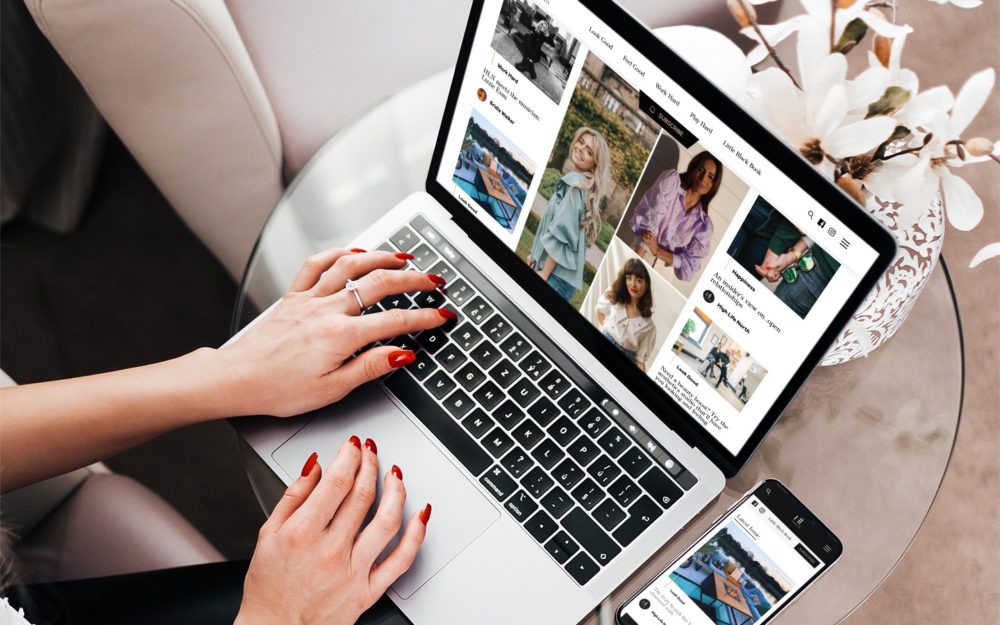 We recently designed a new website for digital magazine, High Life North. Launched in 2019 by Laura Kingston, the publication is now a one-stop shop for women in the North East to consume everything from fashion to food, careers, and challenging topics.
Celebrating and empowering women across the North East with a high volume of diverse articles on a weekly basis, High Life North was in need of a new website that really helped to do their work justice. They needed a website that would showcase their articles and effectively highlight the amazing women and topics they discuss whilst also being easy for readers to navigate.
The old site was restrictive, making it difficult for High Life North to include images for their articles, and the overall design was minimal and outdated. Our team's main mission was to bring the website back to life with a more flexible and creative design format, we wanted to make it easier for their team to upload content and showcase their work, whilst also improving the user journey at the same time.
As the majority of traffic to the website was from mobile users, our new design had to be operational across all devices. We wanted their user journey to be as consistent on mobile platforms as it was on stationary ones. Now High Life North can be used across all devices, with a new design that stands out against its competitors.
Take a look at their new site here.
You can read the full High Life North case study here, or view all of our case studies in the 'Work' section of our site to explore more Union Room projects.
If you're looking for a new site to truly highlight the work your business is doing, why not get in touch to see how we can help?
Back to Blog