CMP Products
Touchscreen Project
We recently worked with CMP Products on designing and building an offline touchscreen solution which could be used at events. The main aim of the touchscreen was to inform users at the event of the various markets and applications CMP offer, within an engaging format.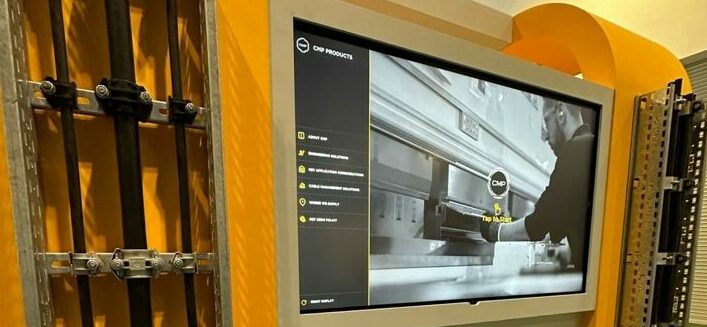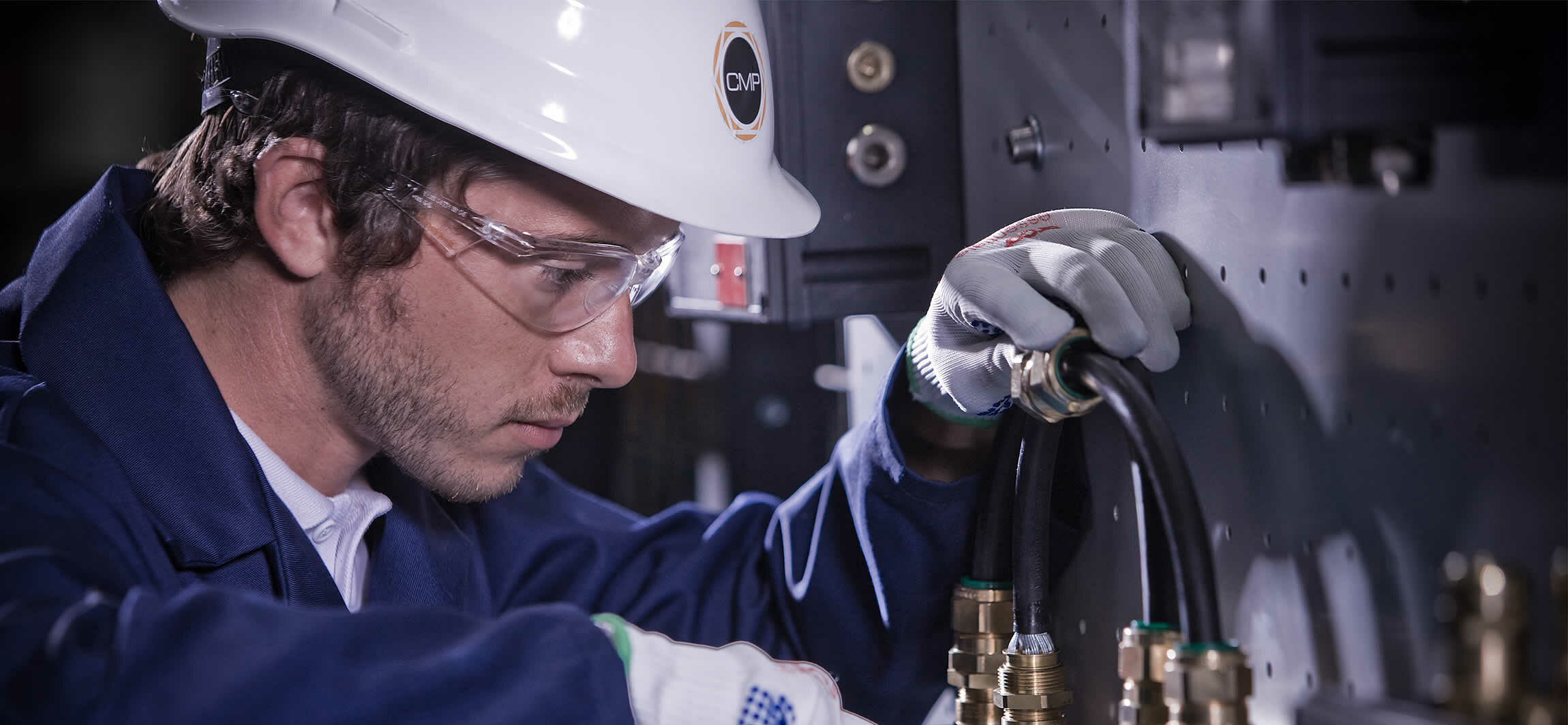 UX considerations were crucial as part of this project. The touchscreen was carefully designed to encourage user engagement and the placement of key call to actions/ elements were thoroughly tested and reviewed to ensure users would be able to reach once the TV screen was in the stand. 
We built the touchscreen solution to ensure it would work offline as CMP didn't want to rely on the WIFI at the event in case there were connection issues. That being said, we still included links to the website throughout but ensured the transition from offline to online was as seamless as possible. 
Within this project, we also developed a digital timer with an automated leaderboard that CMP used as part of an interactive game on the stand. The user's time and information was carried over to the leaderboard and automatically ordered by quickest. This data capture information was also stored for CMP to download and utilise after the event.
"We approached Union Room with an idea to create some content for touchscreens for an exhibition, with specific requirements and a tight deadline. The team worked very hard to create to our exact specification and we were delighted with the results. All changes were made promptly and everything worked seamlessly, I look forward to working with them again on our next project."
– Christopher Hull | Channel Marketing Coordinator | CMP Products Limited
CMP confirmed the event was a success for the business and they'd look to adapt the touchscreen solution for future events. If you require any further information about this project please don't hesitate to get in touch.